Luxury and Location in Big Bear Lake
The options can sometimes seem overwhelming and limitless when looking to purchase a cabin rental in Big Bear Lake. When it comes to luxury cabin rentals, the one thing that can set your cabin apart from the others is the location. There are several luxury communities in Big Bear Lake, most notably Castle Glen Estates, Eagle Point Estates, Ironwood Estates and Heavenly Valley. Not all communities are rental friendly. Before purchasing a luxury cabin in Big Bear, be sure to check with any homeowners associations and city code.
Castle Glen Estates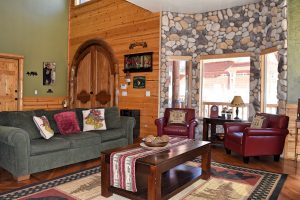 One of the most popular and upscale neighborhoods in Big Bear Lake, the homes here overlook the lake, mountains, and valley below. Log-style is the most popular option with a few traditional homes in between. The area boasts some of the best craftsmanship of local builders and range in size from 1,800 to over 4,000 sq feet. The winding streets, natural boulders, and native plant landscaping are what makes this area special with a large concentration of low-maintenance Xeriscape yards. The neighborhood is one of the best for Big Bear luxury cabin rentals.
Ironwood Estates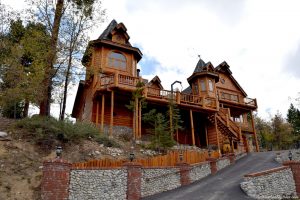 Ironwood Estates is in the heart of it all! With some properties backing up to the National Forest, the neighborhood is located just west of The Village and the lake, offering spectacular views. This hillside location offers many of these custom built, luxury cabins amazing views of Big Bear Lake and the surrounding valley. The neighborhood boasts a mix of full and part-time residents. The style and finishes of the homes vary from log lodge style, contemporary, Tudor and European. Ironwood Estates is within walking distance to the lake, marina, hiking trails and The Village.
Winter Park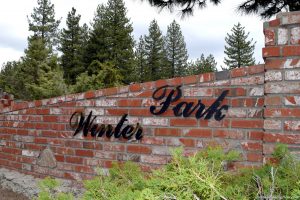 This newer neighborhood is conveniently located between the ski resorts just south of Brownie Ln and includes Breckenridge Rd, Vail Ln, Killington Way, Snowmass Ln and Winterpark Dr. The neighborhood is fairly flat making it an enjoyable area for taking a stroll and easy winter access. The area has a nice traditional neighborhood feel and homes average around 2,000 sq. feet. Many of these luxury cabins are custom homes and range in style from Tudor, log, Chalet and split level.
Heavenly Valley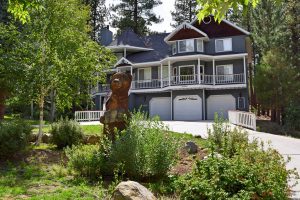 Appropriately names, the Heavenly Valley neighborhood is a great location for a luxury cabin in Big Bear Lake. Many estate-size lots back to the National Forest and boast plenty of mature Ponderosa pine trees. The location to the ski resorts and quiet neighborhood feel make this area one of the best in Big Bear. Cabin rentals are permitted. The homes range in style from mountain lodge, Victorian and Tudor styles.
Eagle Mountain Estates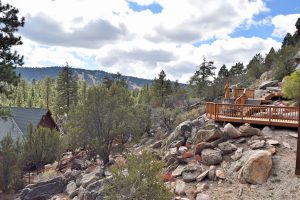 This newer development is located within the popular Fox Farm area of Big Bear, just below the hillside development of Castle Glen estates. The area is dotted with large, natural boulders which adds to it's unique character. Homes range from 1,800 sq and up and sit on flat, landscaped lots or hillside parcels with native plants. It's a beautiful area to take a walk, bike ride and has a quiet secluded feel. This is a nice option for a luxury cabin rental in Big Bear Lake.
Are you interested in renting or purchasing a luxury cabin rental in Big Bear Lake? Give us a call at (909) 752-0234 and let us help you find the perfect cabin. Luxury awaits in Big Bear Lake!