Big Bear Restaurants
Big Bear has really changed in the last few years. Just 5 years ago there was just a few restaurants in town that served great food. Now, there are many choices for our visitors from Indian, Mexican, American Grill, Steakhouses, Italian, Breweries, cafes and many more. See a list below of all Big Bear Restaurants.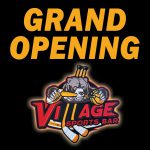 Village Sports Bar in Big Bear Celebrating their Grand Opening on November 25th 2022! Village Sports Bar in...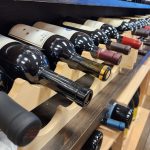 Foxy's Auto and Fine Wines Foxy's Auto Center is located right on the corner of Fox Farm and...
---

Hacienda Grill

41787 Big Bear Blvd Big Bear Lake, CA 92315
(909) 866-8667

---

Nottingham's Restaurant-Tavern

40797 Big Bear Blvd Big Bear Lake, CA 92315
(909) 866-4644

---

Amangela's Sandwich and Bagel House

40729 Village Dr Big Bear Lake, CA 92315
(909) 878-0015

---

Azteca Grill Mexican Restaurant

40199 Big Bear Blvd Big Bear Lake, CA 92315
(909) 866-2350

---

Barnstorm Restaurant

501 W Valley Blvd Big Bear City, CA 92314
(909) 585-9339

---

Big Bear Lake Brewing Company

40827 Stone Road Big Bear Lake, CA 92315
(909) 878-0283

---

Cafe Crepe

41003 Big Bear Blvd, Big Bear Lake, CA 92315
(909) 878-0460

Authentic French Crepes & Organic Coffee is the mission! They serve authentic French crêpes (sweet and savory options), gourmet organic coffee, and espresso drinks.

---

Captain's Anchorage

42148 Moonridge Way, Big Bear Lake, CA 92315
(909) 866-3997

---

Chef Allen Personal Chef

Big Bear Lake, CA 92315
(909) 547-6134

---

Copper Q

645 Pine Knot Blvd Big Bear Lake, CA 92315
(909) 878-4777

---

Dank Donuts

42612 Moonridge Rd Big Bear Lake, CA 92315

The Real Breakfast of Champions

---

El Jacalito

535 Pine Knot Ave Big Bear Lake, CA
(909) 866-3537

---

Santana Mavericks Bar and Grill

40771 Big Bear Blvd Big Bear Lake, CA 92315
(909) 878-0047

---

Get The Burger

42151 Big Bear Blvd Big Bear Lake, CA
(909) 866-8800

---

Grizzly Manor Cafe

41268 Big Bear Blvd Big Bear Lake, CA 92315
(909) 866-6226

---

Grind and Grill Cafe

42011 Big Bear Blvd, Big Bear Lake, 92315 CA

(909) 866-5219

---

Himalayan Restaurant

672 Pine Knot Ave Big Bear Lake, CA 92315
(909) 878-3068

---

Jaspers BBQ

607 Pine Knot Ave Big Bear Lake, CA 92315
(909) 866-2434

---

La Paws

1128 W Big Bear Blvd Big Bear City, CA 92314
(909) 585-9115

---

Frusion Juice and Coffee Bar

40700 Village Dr Studio B Big Bear Lake, CA 92315

(909) 878-0881

---

572 Social Kitchen

572 Pine Knot Ave, Big Bear Lake, CA
909-878-0307

---

Maggio's Pizza

42160 Big Bear Blvd Big Bear Lake, CA 92315
(909) 866-8815

---

Stella Luna

40696 Village Dr. Big Bear Lake, CA 92315
(909)366-0261​

Stella Luna is an organic scratch kitchen. Their focus is on healthy ingredients, fresh food, and sustainability.

---

Mountain Munchies

42171 1/2 Big Bear Blvd Big Bear Lake , CA 92315
(909) 866-7767

---

North Pole Fudge Co.

618 Pine Knot Ave Big Bear Lake, CA 92315
(909) 866-7622

---

North Shore Cafe

39226 North Shore Dr Fawnskin, CA 92333
(909) 866-5879

---

Old Country Inn

41126 Big Bear Blvd Big Bear Lake, CA 92315
(909) 866-5600

---

Peppercorn Grille

553 Pine Knot Ave Big Bear Lake, CA 92315
(909) 866-5405

---

Sonora Cantina

41144 Big Bear Blvd Big Bear Lake, CA 92315
(909) 866-8202

---

Sister My Sister Bake Shop

40191 Big Bear Blvd Big Bear Lake, CA 92315
(909) 878-0878

---

Sweet Basil Bistro

40629 Big Bear Blvd Big Bear Lake, CA 92315
(909) 866-9212

---

Teddy Bear Restaurant

583 Pine Knot Blvd Big Bear Lake, CA 92315
(909) 866-5415

---

Thelma's Family Restaurant

337 W Big Bear Blvd Big Bear City, CA 92314
(909) 585-7005