Big Bear Restaurants
Big Bear has really changed in the last few years. Just 5 years ago there was just a few restaurants in town that served great food. Now, there are many choices for our visitors from Indian, Mexican, American Grill, Steakhouses, Italian, Breweries, cafes and many more. See a list below of all Big Bear Restaurants.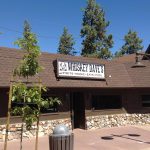 Whiskey Dave's Billiard Room & Live Entertainment Legend of Whiskey Dave's Come on in, have a drink, enjoy...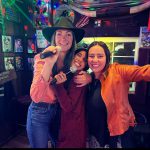 Murray's Bar and Saloon Great Food & Karaoke Murray's has been serving Big Bear for over 25 years....
---

Hacienda Grill

41787 Big Bear Blvd Big Bear Lake, CA 92315
(909) 866-8667

---

Nottingham's Restaurant-Tavern

40797 Big Bear Blvd Big Bear Lake, CA 92315
(909) 866-4644

---

Amangela's Sandwich and Bagel House

40729 Village Dr Big Bear Lake, CA 92315
(909) 878-0015

---

Azteca Grill Mexican Restaurant

40199 Big Bear Blvd Big Bear Lake, CA 92315
(909) 866-2350

---

Barnstorm Restaurant

501 W Valley Blvd Big Bear City, CA 92314
(909) 585-9339

---

Big Bear Lake Brewing Company

40827 Stone Road Big Bear Lake, CA 92315
(909) 878-0283

---

Black Diamond Tavern

42172 Moonridge Rd Big Bear Lake, CA 92315
(909) 366-0871

---

Captain's Anchorage

42148 Moonridge Wa, Big Bear Lake, CA 92315
(909) 866-3997

---

Chef Allen Personal Chef

Big Bear Lake, CA 92315
(909) 547-6134

---

Copper Q

645 Pine Knot Blvd Big Bear Lake, CA 92315
(909) 878-4777

---

Dank Donuts

42612 Moonridge Rd Big Bear Lake, CA 92315

The Real Breakfast of Champions

---

El Jacalito

535 Pine Knot Ave Big Bear Lake, CA
(909) 866-3537

---

Evergreen Restaurant

40771 Big Bear Blvd Big Bear Lake, CA 92315
(909) 878-5588

---

Get The Burger

42151 Big Bear Blvd Big Bear Lake, CA
(909) 866-8800

---

Grizzly Manor Cafe

41268 Big Bear Blvd Big Bear Lake, CA 92315
(909) 866-6226

---

Grizzly's Bear Belly Deli

42530 Moonridge Rd Big Bear Lake, CA 92315
(909) 585-4266

---

Himalayan Restaurant

672 Pine Knot Ave Big Bear Lake, CA 92315
(909) 878-3068

---

Jaspers Steakhouse

607 Pine Knot Ave Big Bear Lake, CA 92315
(909) 866-2434

---

La Paws

1128 W Big Bear Blvd Big Bear City, CA 92314
(909) 585-9115

---

Log Cabin

39976 Big Bear Blvd Big Bear Lake, CA 92315
(909) 866-7300

---

Madlon's

829 W. Big Bear Blvd
(909) 585-3762

---

Maggio's Pizza

42160 Big Bear Blvd Big Bear Lake, CA 92315
(909) 866-8815

---

Mill Creek Manor

39904 Big Bear Blvd Big Bear Lake, CA 92315
(909) 866-8066

---

Mountain Munchies

42171 1/2 Big Bear Blvd Big Bear Lake , CA 92315
(909) 866-7767

---

North Pole Fudge Co.

618 Pine Knot Ave Big Bear Lake, CA 92315
(909) 866-7622

---

North Shore Cafe

39226 North Shore Dr Fawnskin, CA 92333
(909) 866-5879

---

Old Country Inn

41126 Big Bear Blvd Big Bear Lake, CA 92315
(909) 866-5600

---

Peppercorn Grille

553 Pine Knot Ave Big Bear Lake, CA 92315
(909) 866-5405

---

Sonora Cantina

41144 Big Bear Blvd Big Bear Lake, CA 92315
(909) 866-8202

---

Sugar Pine Bake Shop

40191 Big Bear Blvd Big Bear Lake, CA 92315
(909) 866-2300

---

Sweet Basil Bistro

40629 Big Bear Blvd Big Bear Lake, CA 92315
(909) 866-9212

---

Teddy Bear Restaurant

583 Pine Knot Blvd Big Bear Lake, CA 92315
(909) 866-5415

---

Thelma's Family Restaurant

337 W Big Bear Blvd Big Bear City, CA 92314
(909) 585-7005