Village Sports Bar in Big Bear
Celebrating their Grand Opening on November 25th 2022! Village Sports Bar in Big Bear opens it's doors and is ready to go for the winter season! Sports, drinks, food, pool, and arcade games await you in their spacious building! The grand opening has been anticipated by many and we are excited to be a part of the promotion of it to you, our guests! Formally know as The Cave Event Center, Village Sports Bar has a larger kitchen and menu, pool tables, arcade games, dart boards, TV's that wrap around the entire building and ample seating for enjoying drinks and food! With seating for close to 300 guests, this bar and restaurant is the biggest in Big Bear! If you are looking to host a large party, this is the place. Dine in or Take Out food only, no deliveries.
Wine, Dine, and have a good time at Village Sports Bar in Big Bear!
CHECK OUT THEIR FIRST EVENT COMING UP HERE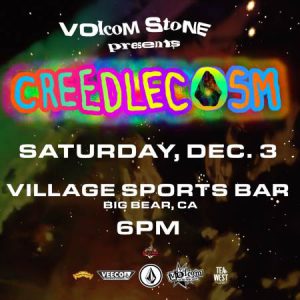 Village Sports Bar is located in the heart of the Village on Village Dr. and Bartlett Rd.
40789 Village Dr, Big Bear Lake, CA 92315
(909)878-0099
Also check out their other locations, Big Bear Brewery and The Boneyard. Located on Pine Knot Dr. in the village down the street from Village Sports Bar!
Find a CabinCheck Village Sports Bar out on Facebook HERE

Peppercorn Grille Fine Dining Big Bear Peppercorn Grille is the one Fine Dining location in the Big Bear Village! With over 20 years in the Big Bear Village, Peppercorn Grille […]

Sweet Basil Bistro Big Bear Sweet Basil Bistro in Big Bear is an intimate locally owned restaurant serving fresh, country Italian cuisine for lunch and dinner. A lovely date night […]

Village Sports Bar in Big Bear Celebrating their Grand Opening on November 25th 2022! Village Sports Bar in Big Bear opens it's doors and is ready to go for the […]