Foxy's Auto and Fine Wines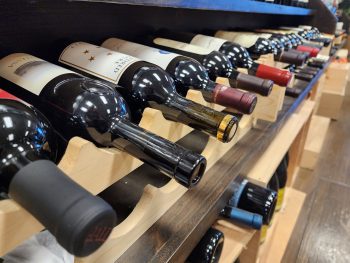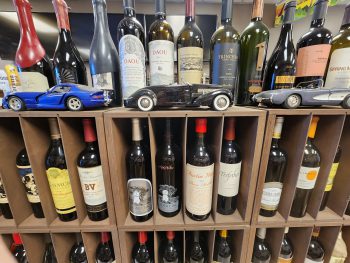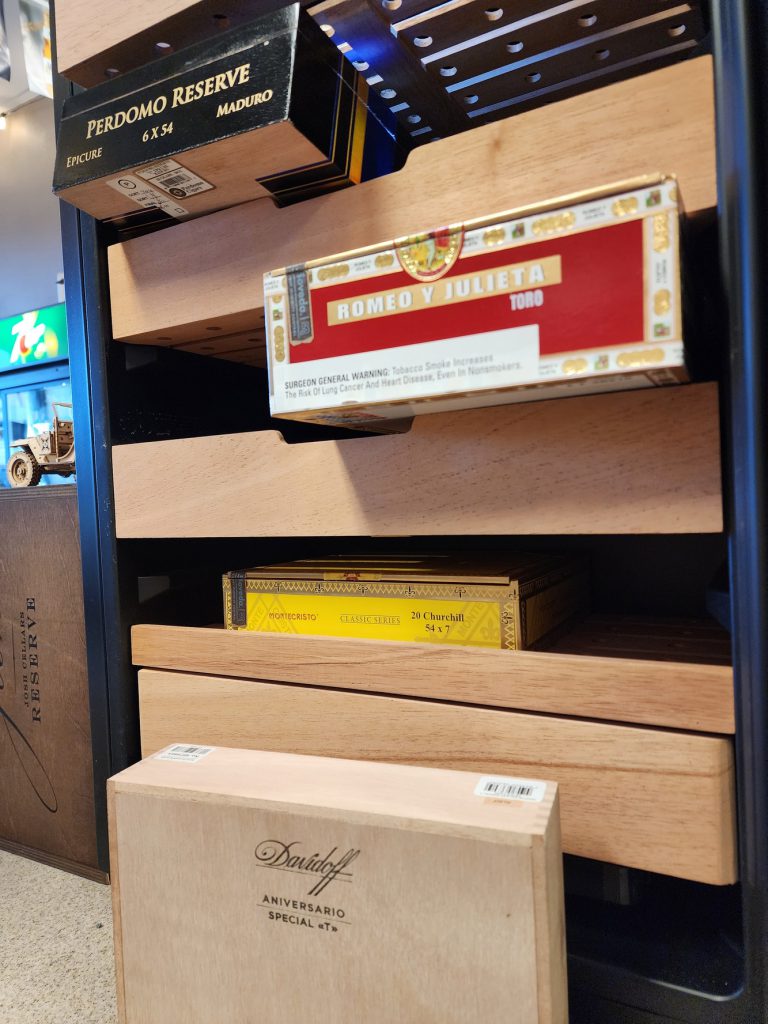 Foxy's Auto Center is located right on the corner of Fox Farm and Big Bear Lake Blvd. Go inside to enjoy browsing the vast collection of rare wines, craft brewery beers, candy, treats, cigars, cigarettes, and ice cream! They offer a wide range of services including full auto interior details and auto repair. Home to Big Bear's only Drive-Thru Car Wash. Foxy's Auto Center Owner and Operator, Kit Burg, is a friendly, local, helpful, and joyful business owner to work with for any of your car service or fine wine liaison knowledge. With over 100 fine wine's to choose from, Kit knows his stuff! If you want the best wine on the mountain, this is the place to go!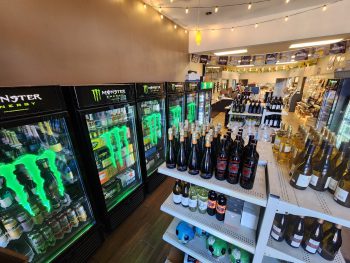 FOXY'S AUTO AND FINE WINES DELIVERS
Get Craft Beers & Fine Wine delivered to your cabin! Foxy's takes the fun to you!
Call (909)878-0083 to Order or come in to their location at 42132 Big Bear Blvd. Big Bear Lake CA 92315
FOXY'S AUTO AND FINE WINES IN THE WARMER MONTHS
You can go through the express drive-thru car wash and get a high quality detail.Snacks, beer, wine, drinks and more await you inside. Shop auto accessories and more in the retail section of the store.
FOXY'S AUTO AND FINE WINES IN THE WINTERTIME
Your one stop shop for AutoSocks. What are AutoSocks?
AutoSock is the ideal tire traction device.
Now you can have increased safety, control, comfort and peace of mind on snow and ice.
AutoSock is a patented tire snow sock system made of hi-performance textile material designed for emergency situations. It's also faster to use than the best tire chains out there. Used when needed, the AutoSock markedly increases grip and traction from tire to road in adverse weather conditions. Its fabric construction makes it lightweight, easy-to-store, and highly reusable. Extensive testing has proven the theory behind textile friction, and years of research and development have led to the creation of the AutoSock. Not only that, but leading car manufacturers and scientific institutes in Europe, Asia, and the US have put their support behind AutoSock snow socks for tires as a superior alternative traction device.
AutoSock can fit a variety of vehicles:
Cars
Light Trucks
Buses
Vans
Commercial Trucks