Big Bear Discounts
We've teamed up with some of the best Big Bear businesses to make the most of your time in Big Bear, both in AND out of the home with these Big Bear discounts exclusively for our guests.
Get Boards

Get Boards makes it easy to explore Big Bear during the winter and summer by providing a variety of rentals to enjoy. In the Winter, you'll find the latest models of snowboards, twin tip skis and all necessary safety gear to enjoy a day on the slopes. Conveniently located minutes from Bear Mountain and Snow Summit, grabbing gear for your visit to the resorts has never been easier. 
Seasonal Discounts 
During the summer, rentals for the lake will be available such as kayaks and stand up paddle boards. They also have bike rental shops conveniently located at some of the most scenic locations in Big Bear. Get Boards pride themselves on their "no-nonsense" rental fees which include helmets for bike rentals and life jackets for kayaks and SUPs at no extra charge. No hidden fees, deposits, or additional cleaning fees are charged at Get Boards either. 
Winter
10% OFF Ski & Snowboard Rental Packages!
Just show this coupon on your phone at checkout receive 10% off your rentals at checkout! Reserve Now!
Group Rate
Have a group of 10 or more?  Pay together to receive 15% off your rentals! Reserve Now!
Summer
When you stay with Destination Big Bear, take advantage of your choice of 1 Free Single Kayak or 50% off a Double Kayak, 1 Free Standup Paddle Board or Cruiser Bike Rental up to 2 Hours Free!
Dank Donuts

Located on Moonridge rd. Dank Donuts has been a favorite stop for locals and tourists alike since opening their doors on November,17 2018. Sitting at an elevation of 6,857ft above sea level, Dank Donuts is the highest donut shop on the West Coast. The high elevation and thinner air make for fluffier donuts, unlike anything you have ever had before! Vegan and gluten free options are available as well making it possible for everyone to enjoy this sweet treat. 
Unlike other donut shops
Dank Donuts also serves breakfast burritos and stuffed croissants as another breakfast option if donuts aren't for you. If you aren't looking for breakfast, they also have some lunch options to grab quickly if you're on the go. Currently orange chicken and wraps are available to pick up but due their effort to keep everything fresh, availability may change. A variety of drink are available to take to go as well including beer and wine
Check out their menu here to see what donut flavors, lunch options and beverages they are currently offering. By choosing to stay with Destination Big Bear, you can make every morning a dank morning with 10% off at Dank Donuts exclusively for our guests!
Captain John's Marina

If you're looking to spend the day out on the water of Big Bear Lake then stop by Captain John's Marina for all of your rental needs. If you're traveling with a big party then a pontoon boat is a great option. Choose from many different sizes, ranging from 5 to 10 people occupancy.  Grab your fishing license and a fishing boat and spend the day catching the variety of fish Big Bear Lake offers. Depending on the season, you can find rainbow fish, bluegills, blue catfish and many more. 
Want a closer view of the lake? Rent a couple of kayaks or some stand up paddle boards and spend a relaxing day getting closer to nature. These rentals not only provide a relaxing way to enjoy the lake but also a great social activity. Captain John's also offers guided tours through the nature reserve to get a closer look at the scenery, birds and other wildlife.  
Make the most of your time on the water! At Captain John's Marina, you'll get 15% OFF rentals including dock, mooring, SUP, boats and more when you choose a cabin with a destination big bear.
Make the most of your time on the water! At Captain John's Marina, you'll get 15% OFF rentals including dock, mooring, SUP, boats and more!

Action Tours is a great way to view the beautiful Big Bear scenery. Take their Zipline tour and view the landscape like never before! Take 9 high speed ziplines and 1 suspension bridge through the San Bernardino National Forest and experience the thrill of flying through the trees. This tour takes approximately 3 hours and you must be 8 years and older.
If you prefer to be on the ground, Action Tours also offers Segway tours. Take a guided ride through Big Bear and learn it's history. The tour also leads you on an exploration adventure of the forest. If your visit is during the winter, try a snowshoe tour. This tour leads you along hiking trails that aren't accessed by snowboarders and skiers which allows you to fully enjoy the peace and quiet the winter mountain offers.
Action Tours provides many ways the entire family can explore Big Bear in any season. As a Destination Big Bear guest, you receive 5% off per person AND the 8th person in your party is free, on any of their four tours.For more information on the tours they offer visit www.actiontoursbigbear.com or call (909) 866-0390.
Helicopter Big Bear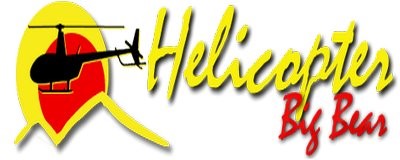 Have you been wanting to cross a helicopter ride off of your bucket list? Well now you can! Helicopter Big Bear offers a unique experience of viewing Big Bear from a different vantage point, a helicopter! Get a new perspective of Big Bear by flying high about the mountains. Helicopter Big Bear is open 7 days a week all year around as the weather permits. 
There are a variety of different tour options to choose from. The shortest tour lasts approximately 7 minutes, while the longest tour is around 45 minutes long. A variety of visual opportunities are also available throughout any of the available tour options. Multiple mountain area lakes, the Mojave Desert, the San Gorgonio Mountain Range, the Santa Ana Canyon and many more can be viewed so make sure you bring your camera! 
Get 40% off your 3rd party member (minimum 2 persons on each flight) plus additional group rates available. Experience an adventure like no other! Fly high over Big Bear Lake and the mountains with Helicopter Big Bear. For more information, visit www.helicopterbigbear.com or call (909) 585-1200.
Mountain Mobile Massage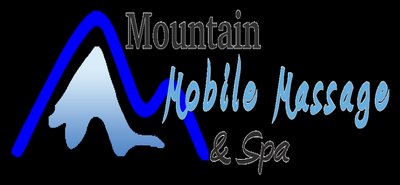 With over 19 years experience and reputation of being the best massage in Big Bear, Mountain Mobile Massage & Spa is the perfect way to unwind after a long day. Unlike other massage companies, Mountain Mobile Massage and Spa will actually travel to your location. Receive a relaxing massage from one of their certified massage specialists in the comfort and privacy of your Big Bear cabin.
 They have multiple massage options to choose from such as individual and couple massage packages. Choose from 60, 90, or 120 minute massages with the massage style of your choice. From deep tissue, swedish, sports, reflexology and shiatsu you're sure to find exactly what works best for you. Mountain Mobile Massage & Spa provides a variety of add ons to choose from including aromatherapy, facial massage, scalp treatments and more. 
$5 OFF any treatments when you stay with Destination big bear. Discounts are also available for 3 or more people. For more information on the massage packages and add ons, visit

www.bigbearmassage.com

or call (909) 800-8103.
$5 OFF any treatment right in the comfort and privacy of your own Big Bear Lake cabin rental. Discounts available for 3 or more people.
Visit www.bigbearmassage.com or call (909) 800-8103.

The Cave
The Cave is Big Bear's go-to spot for live music and comedy! Get up close with your favorite bands and comedians in The Cave's intimate venue area. Hosting a variety of events, The Cave is Big Bear's go-to event center. 
Not only is The Cave an amazing place to visit for a concert or comedy show, they also have delicious food available every day. Rockin' Burritos is a high quality mexican style eatery. Serving tacos, burritos, nachos and more Rockin' Burritos is the place to go to satisfy your cravings! American Iron is another place to stop by while visiting The Cave. They serve a variety of different items; from Pasta and burgers, to wings and steak, you'll find something for everyone here. 
For more information on the food and events visit www.thecavebigbear.com Take advantage of 20% of your general admission tickets when you stay with Destination Big Bear!
Big Bear's Bowling Barn
Anytime you visit Big Bear, you have to stop by The Bowling Barn and play a friendly or competitive game! Located minutes from The Village shopping center, the

lake and ski resorts The Bowling Barn is the perfect location for some indoor fun. With 16 bowling lanes, hosting a large party is no problem. 
Glow bowling at night is a fun twist on the standard bowling game that the entire family can enjoy, arcade games are also available and perfect for keeping the kids entertained. Alley Oops Sports Bar can also be found in The Bowling Barn and is the best place in Big Bear for drinks. The high definition T.V's are great for watching the big game and the pool tables provide a fun break from bowling.
The Bowling Barn has provided and amazing discount for Destination Big Bear guests! Play 2 games at Big Bear's Bowling Barn and get your 3rd game FREE! Visit www.bowlingbarn.com to find out more.
Barnstorm Restaurant
Established in 1972, Barnstorm Restaurant is Big Bear's best kept secret! Tucked away in the Big Bear airport, you can enjoy breakfast, lunch or dinner with a view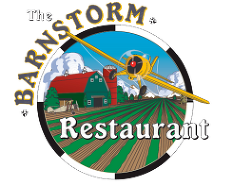 of the planes. Serving a variety of foods including authentic German food, you'll find something for everyone here. Kids and adults alike will love watching the planes take off and land while you enjoy your meal.
The Barnstorm Restaurant also provides live music every Saturday night. Stop by and enjoy a glass of wine or a craft beer while you listen to a local band. Don't forget to take 10% off your meal when you stay with Destination Big Bear.
Whether you're just coming into town, getting ready to leave, or you're one of the locals – stop by The Barnstorm Restaurant at the airport. The best-kept secret in Big Bear! You'll find something for everyone, including delicious German specialties. Take 10% off when staying with Destination Big Bear
Blauer Board Shop
Blauer's Board Shop began their business in Big Bear in 1973. It all began when two brothers, passionate about skiing, decided to start renting toboggans and skis

out of their grandfather's garage. They quickly realized that Big Bear would be the future of SoCal skiing and turned a real estate office into a 10,000sq.ft  snow sport rental haven.
Offering the largest selection of snow sport rentals in Big Bear, Blauer's Board Shop offers everything you need to enjoy a day on the mountain. Snowboards, skis, snowboard bindings, step on and all of your outerwear you need to stay warm can be found. Not only do they sell rentals for the snow but they also sell a variety of skateboards and accessories for those warmer days in Big Bear.
Our guests receive 10-15% off of ski and snowboard rentals when you show the shop your check in text message for verification of your stay with us. For more information of the rentals they offer visit www.blauerboardshop.com or call 909-866-5689.
Destination Big Bear is excited to work in the 2019-2020 season with Blauer Board Shop and offer our guests 10-15% off of ski and snowboard rentals! Show the shop your check in text message for verification of your stay with us to receive the discount!
Goldsmiths
Goldsmiths is Big Bear's one-stop-shop for all your mountain sport needs. With over 30 years of experience, Goldsmiths can help you find exactly what you need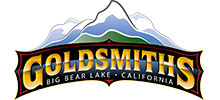 for a fun day exploring the Big Bear mountains. Whether you visit during the winter or summer, it won't be hard to find the exact rental you're looking for.
Goldsmiths inventory changes season to season. In the winter you'll find snowboards, skis and toboggans for a fun day in the snow. As the weather heats up, a variety of bikes are available to rent. Standard mountains bikes are great to take on the challenging hiking paths while the eclectic bikes are perfect for cruising around the town. 
Who doesn't like free?? Go into Goldsmith's with proof of your reservation with us at Destination Big Bear and receive one free ski or snowboard rental and 15% off the other rentals in your group!
For even more things to do and see in Big Bear, check out our Visitors Guide here…