Sugarloaf National Recreation Trail
From the south end of Stanfield Cutoff on Big Bear Blvd. Hwy 38 continue for 6 miles heading south toward Redlands.  Turn right on 2N93, at the intersection of Hwy 38 and Hatchery Road.  Follow this dirt road until you reach the Sugarloaf Trail sign and park turnout.  The first 2 miles of trail is a rough and rocky road, at times following Green Creek.  The view at the top is mostly obscured by trees but with an altitude of 9,952 feet, the highest point in the Big Bear Valley and is one of the 7 peaks in Big Bear.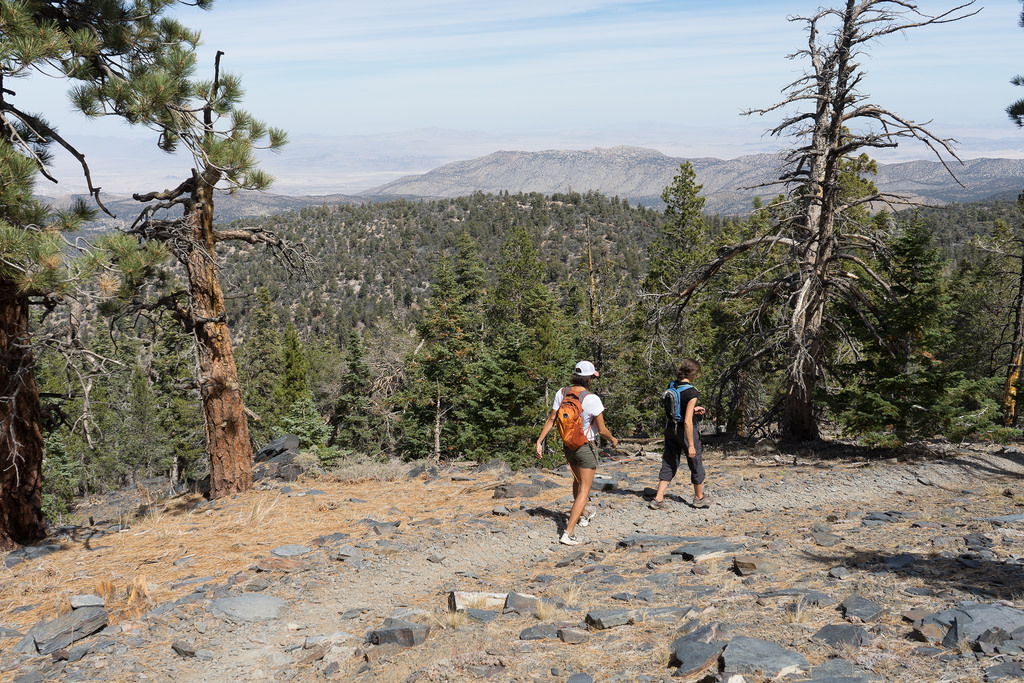 (2E18): Difficult  10 miles Round Trip  (1,200 feet elevation gain)

Most trailheads, recreation areas, and parking lots in the Big Bear Valley require an adventure pass. Follow Link above for more info about requirements before planning your next hiking or biking trip.
Big Bear Hiking Trails
Big Bear Lake is an outdoor playground.  There are trails for every skill level. Choose from paved & easy to rocky & advanced or anything in between! Take in the picturesque views from our trails throughout the Big Bear Valley while breathing in the crisp mountain air!