How to Spend Memorial Day Weekend in Big Bear
Put some sizzle in your Memorial Day weekend and attend the second annual Big Bear Grill & Chill! The Grill & Chill main crowd favorite is the KC BBQ Championship. This savory contest is a KCBS (Kansas City Barbeque Society) sanctioned BBQ Championship where you'll find over 30 teams competing for $10,000 in prize money!
Get your "Grill Master" VIP tickets now while you still can and reap the benefits of early entry to the event, specified "Grill Masters Only" servicing and seating, early shuttle access, and more!
The tasty BBQ isn't all you'll get though. Enjoy live music, craft beer, a wine and cocktail garden, an artisan marketplace, and trip in a time machine taking you to Dino Land!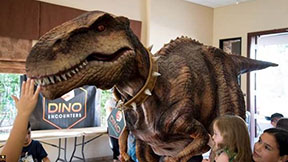 You read that right, Dino Land. Make the Grill & Chill a full family event and bring your kids to experience the wonders of dinosaurs. Tickets to Dino Land are $10 per child which covers entry and 1 ride. Take advantage of being able to meet a life-sized T-Rex, help dig for fossils, attend a show, take a ride on the back of a dinosaur, giant dino eggs for photos, skeleton puzzles, and so much more! Dino Land is surely an experience that falls under your "can't miss" activities this Memorial weekend.
Grill & Chill isn't the only thing going on Memorial weekend in Big Bear that you want to put on the list. Kick off the weekend by hitting Summit Bike Park and attend their opening day on Friday, May 24th. Put your bike skills to the test on their downhill courses, or work on training and building your skills with their beginner courses. Summit Bike park also has options for kids so the whole family can get out and have some fun!
In addition to the Bike Park opening, Snow Summit will be hosting activities for the whole weekend including live music, "big kid backyard games" with beer pong, giant cornhole, and more. Don't miss stopping at the vendor booths and entering the giveaways too!
For a more relaxed and easygoing activity, head over to Big Bear Snow Play, off Big Bear Blvd for the Show & Shine Car Show and Pinewood Derby. Cheer on Big Bear Lake youth as they race their custom made derby cars through the track! Enjoy donuts and coffee in the morning, or some tasty hotdogs and drinks in the afternoon. This event is free and open to the public for both attending or participating.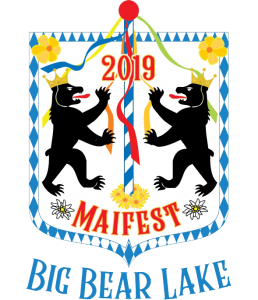 Let's not forget about Oktoberfest's little sister, Maifest! This year's event will be Big Bear's second annual Maifest, which is a German celebration of spring. Offering many of the same loved aspects as Oktoberfest with German music, beer, cuisine, games, and so much more!
While we know you don't wanna miss out on these hit Big Bear events, there are plenty of other ways to celebrate the Memorial Day weekend in Big Bear.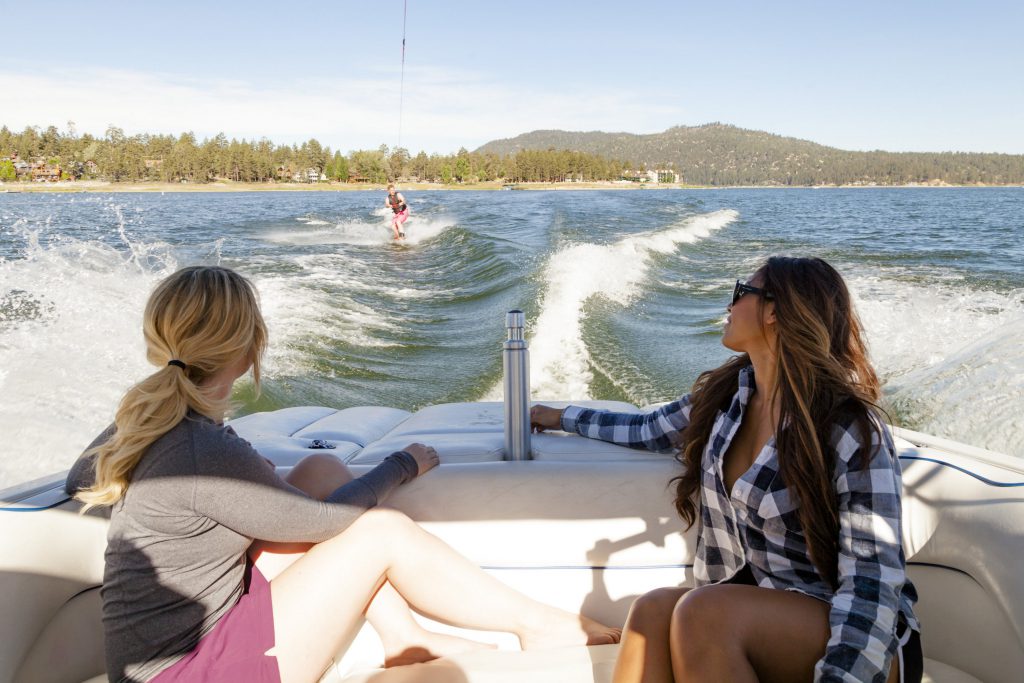 Get out and make a splash! From lake tours on the Miss Liberty to boating, kayaking, and more! Our lake has always been a hot destination for hitting the water, but 2019 is looking better than ever with our heightened lake levels from the previous season's rain and snowfall. Not everyone has their own equipment for enjoying the lake though, and that's okay! There are several options for rentals once you get here, some even provide a discount for you when you stay with Destination Big Bear. The only thing better than beating the heat on the water is saving money when doing it.
Bear Mountain Golf course will be in full swing by Memorial weekend, with their opening day on May 17th. Bear Mountain Golf Course is a proud participant of SCGA (Southern California Golf Association) and committed to providing you with the best possible golfing experience.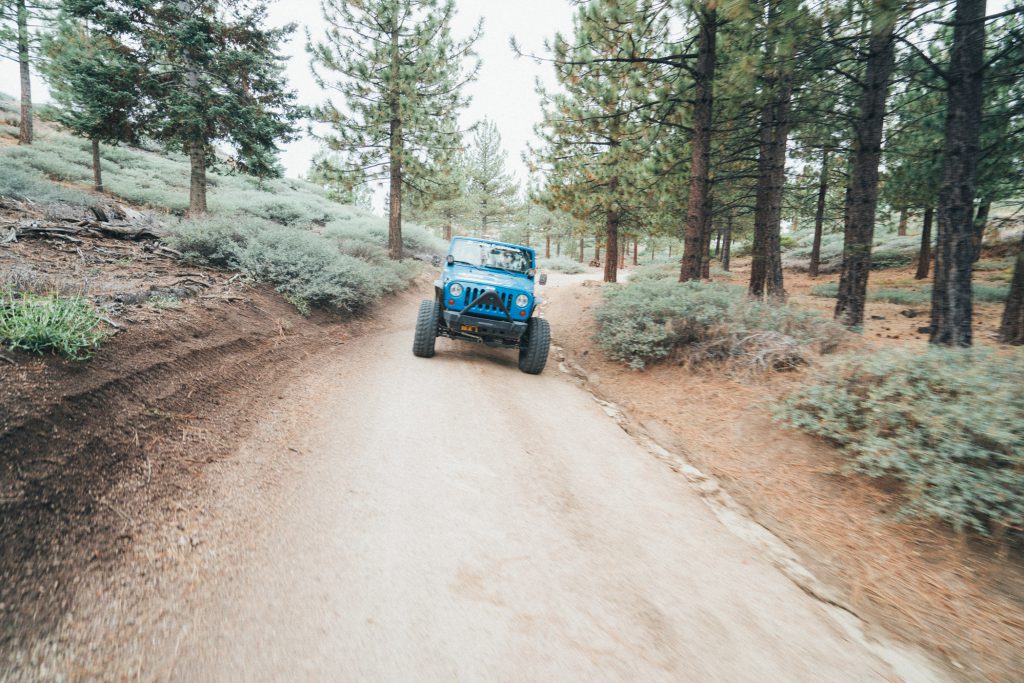 Get outside and hit the trails! Whether you are hiking, biking, or off-roading Big Bear is the place to go. With endless trail options for whatever type of activity you're looking for, you're sure to have a thrilling and fun-filled day. See Big Bear's scenic options in a whole new way when you book an off-roading tour with Big Bear Jeep Experience, where they'll guide you to mud-flying adventure. Or take in the breathtaking views at the end of our hiking and biking trails. EIther way, be sure to bring your camera equipment to capture the memories and views.
Taking advantage of all of Big Bear's options can be exhausting. And we don't blame you if you choose not even leave the house for a day. Grab some tasty meal options and enjoy grilling on the deck of one of our cabin rentals with an unforgettable view.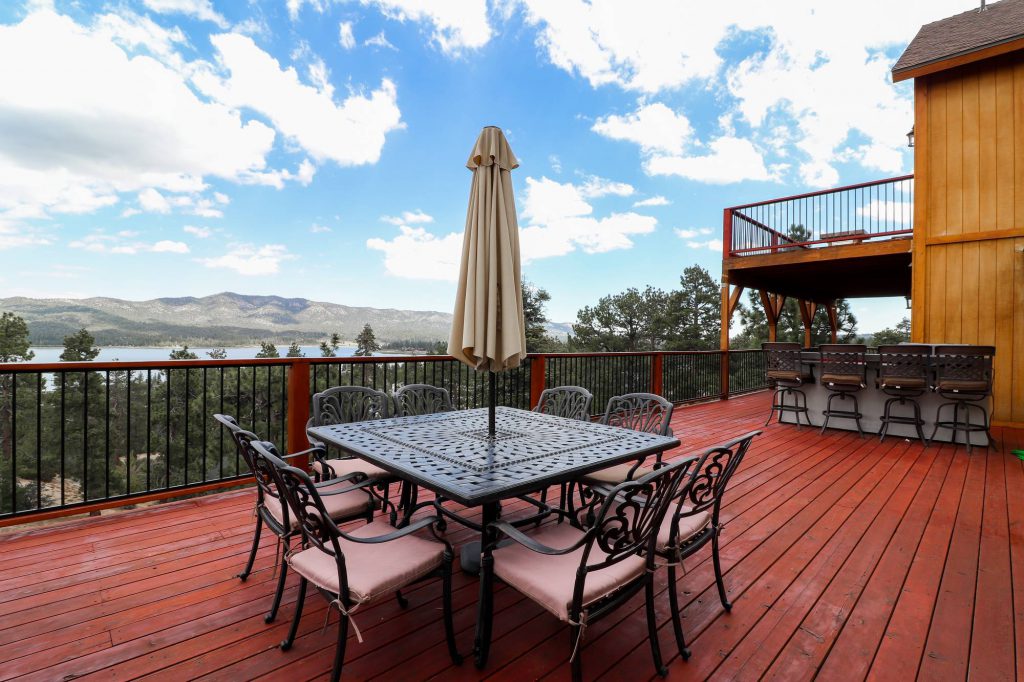 At an occupancy level of 16, bring the whole family and stay in the beautiful Grand Views, where the name says it all. Experience breathtaking views from nearly anywhere in the home. Take advantage of the large gourmet kitchen or the natural gas barbeque on the back deck and cook up a meal for everyone to sit and enjoy while creating lasting family memories.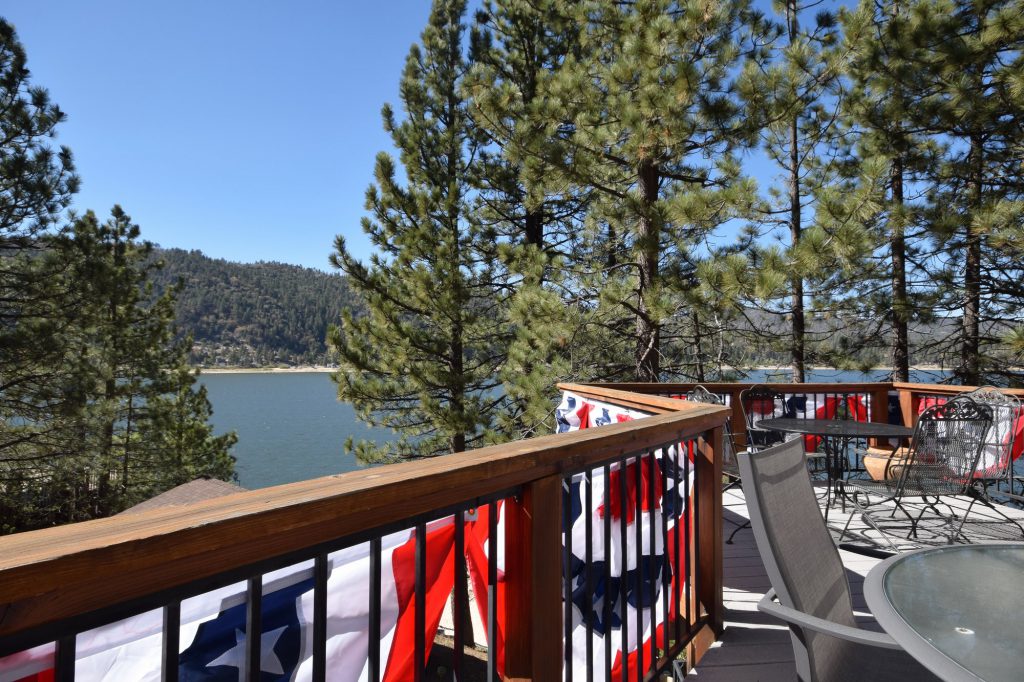 Lazy Lazy Bear is your ultimate go-to cabin rental option with private dock access on the lake, large balcony and dining room both with multiple table and chairs, large kitchen, and so much more. Make the most of your Memorial Day with this home's cant-beat amenities. Come back from a day on the lake, fill up on home-cooked (or grilled) food, and spark some family competition in the game room.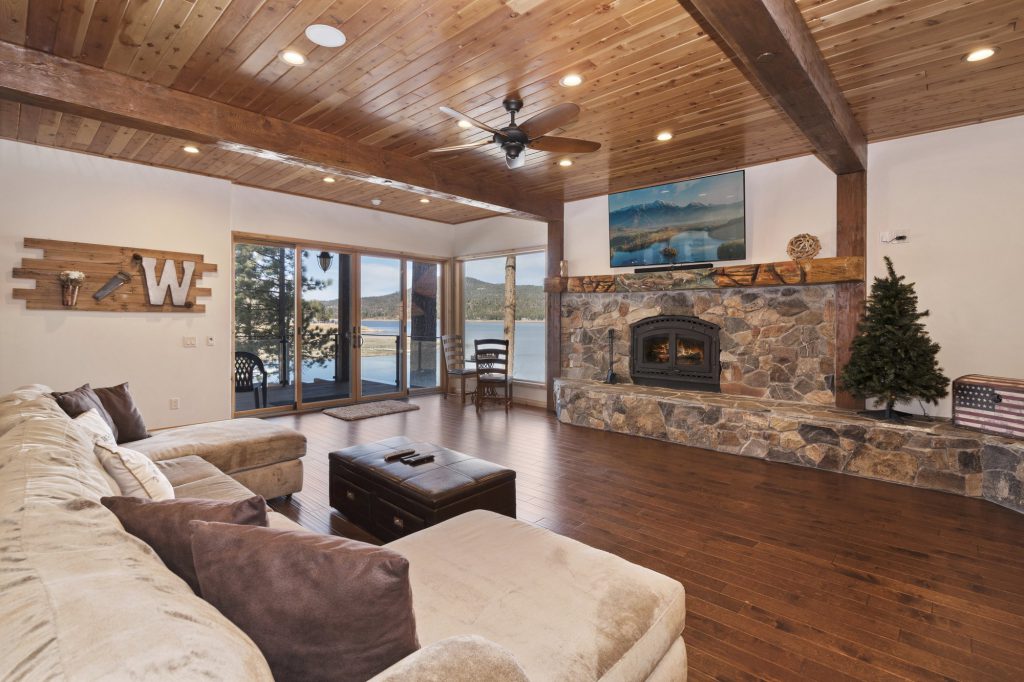 Find endless options for fun at Girbralter Lakefront with this beautiful multi-level home. As the name indicates, find  yourself just steps away from Big Bear Lake. With an open floor plan and luxury throughout, this home will not disappoint.
Find these homes and more on our website and book your Memorial Day weekend trip now! Make sure you call our office and ask about our Memorial Day promotions to save for your stay. If you aren't sure which home you want, or what you're looking for in a home, our friendly booking staff can help you find the perfect one.
Check out our list of the Top 15 things to do in Big Bear for the summer! You may never want to leave, and we don't blame you, that's why we also offer great repeat discounts when you come back to stay again with Destination Big Bear.