Honeymoon in Big Bear
The 2019 wedding season is fast approaching with weddings peaking June-September. When it comes to planning a wedding, there are so many little details to remember and put into place. It can cause a lot of stress while planning for the newlyweds-to-be. And that's not even including planning the honeymoon! Where to go? How to get there? What to do while there? Where to stay? The honeymoon can take up a lot of time during the process of planning the wedding. We're here to help make that decision and process easier. Honeymooning in Big Bear is just the mountain getaway you need, and deserve. Getaway to the fresh, crisp air and seclusion of the mountains, with the convenience of the city for all your needs during your stay including some of the best activities.
Before you book those travel plans, let us tell you why to choose Big Bear.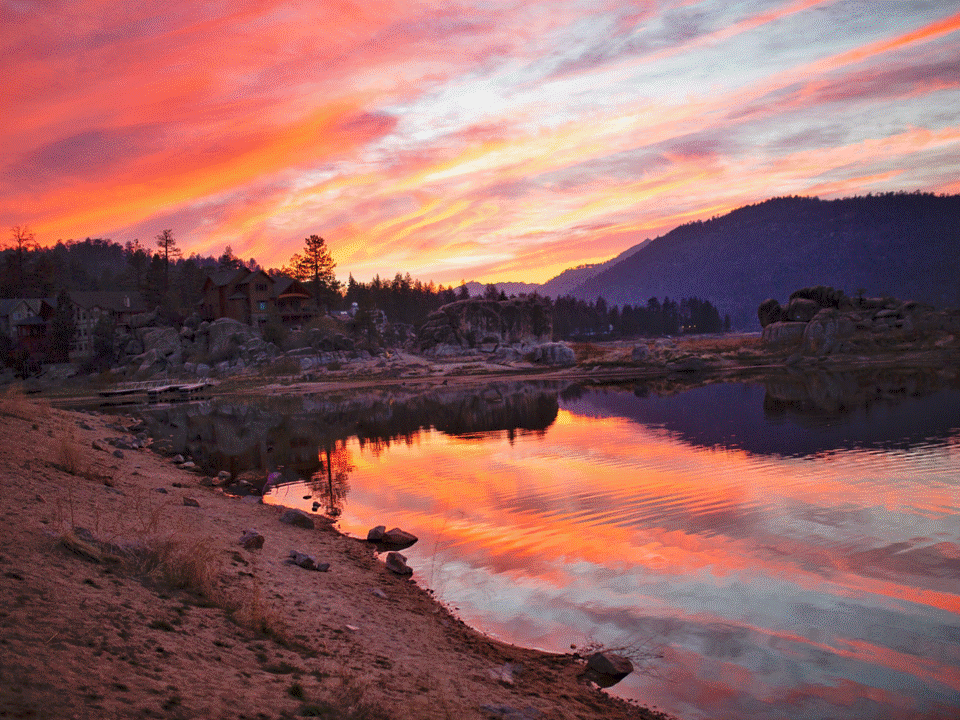 With Southern California being one of the most beautiful parts of the country, Big Bear is certainly on the list when narrowing it down to location. With breathtaking mountain views and stunning lake, you can't go wrong. Sunsets in Big Bear are without comparison. To be honest though, just about any time of day in Big Bear you'll be able to find gorgeous sights anywhere you look. You don't have to venture out far to find the best views, they're around every corner. No matter the time of year you take your honeymoon, Big Bear won't disappoint. Beautiful snow caps in the winter, blooming fields of wildflowers in the spring, blue skies in summer, and a beautiful array of colors in the fall. Every season is a great season to visit the mountains.
On to the most important part of planning ANY trip though, and that's the food. Where to eat and how good the food is. Trust us when we say that Big Bear restaurants will leave you wanting more. We wouldn't be surprised if you come back to visit just for the food, we definitely wouldn't blame you. We understand how good we have it here and how lucky we are with some of our dining options. To make deciding a little easier, we've got some great recommendations for every style.
| | |
| --- | --- |
| Peppercorn Grille treats diners to a beautiful dining room with several cozy and private booths, as well as tables with views of the Village. The heated patio is ever popular as the perfect place to enjoy a cocktail or glass of wine. With an extensive menu, there are options for everyone. The Peppercorn Grille also offers reservation options to alleviate having to wait for your table. | |
| | |
| --- | --- |
| | Oakside Restaurant & Bar offers a rustic-modern atmosphere with California Cuisine and conveniently located in the Village. You'll be pleased to find the option of casual dining, upper bar, outdoor patio with large firepit, or private loft for special events. They offer a wide drink selection with 17 taps of mostly craft beer, over 100 whiskeys and boutique spirits, or a large selection of wines. The menu offers something for everyone, including vegetarian options. Make your reservation now! |
| | |
| --- | --- |
| Located right in the Village, 572 Social is a great option for a casual, yet intimate dining experience. The menu offers a wide variety of options, fit for every appetite. Choose to sit in an intimate booth or along windows that scale the length of the wall to look out on the Village. | |
| | |
| --- | --- |
| | Never leave the privacy of your home, hire Chef Allan for a Personal Chef experience. He's been preparing delicious meals as a personal chef in Big Bear Lake for over 10 years. Chef Allan will come to your home and prepare a meal for your family gathering, party or special night for you and your loved one.  You can choose from some of his trusted recipes, or you can have him prepare a family favorite.  It's all about you as a client.  He'll even do the dishes! |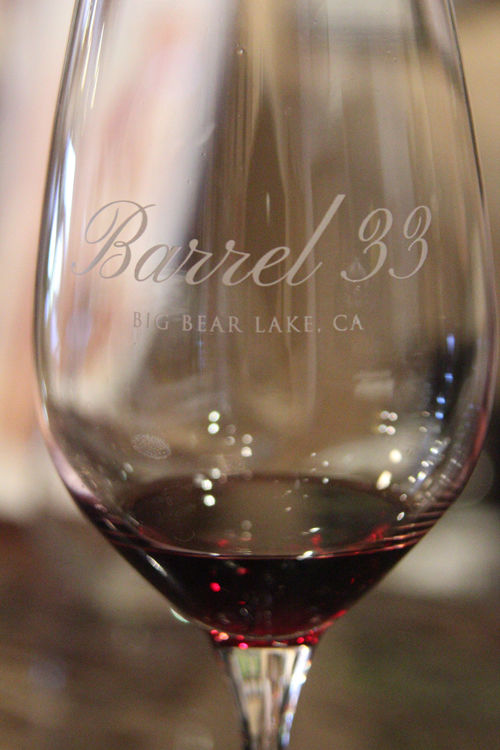 Romantic dinner experience doesn't end with just the food though. Experience an elegant atmosphere at Barrel 33 with wine tasting, where you'll find some California favorites at the wine bar in between doing some shopping in The Village. You'll have a long list and wide variety of wines on their wine menu. Grab a souvenir before leaving with one of their one of a kind gifts.
The amazing dining options are endless. We haven't even talked about the tasty avocado bombs and in house made craft brews at Big Bear Lake Brewing Company, or the Rock n Roll themed burgers and table smores at Fire Rock, and let's not forget about the "to die for" pizza at Saucy Mamas. But we can't do all of the deciding for you, exploring and finding things for yourselves is half the fun!
Honeymooning is all about the romance and soaking in the newlywed bliss, but that doesn't mean you can't have fun! And boy does Big Bear offer some thrilling adventure options. Ever been ziplining? What about driving a jeep off road through the mountains? No? Well here's your chance.
Do the zip line course through the San Bernadino forest with Action Tours Big Bear! Lasting a total of roughly 3 hours, taking the thrilling tour of 9 high-speed zip lines and suspension bridge through the mountains! Each tour is done with an expert guide to show you the way! The fun, however, starts before you even reach the ziplines! Hop into the swiss army vehicles for a 2-mile ride through unmaintained genuine mountain driving to the course!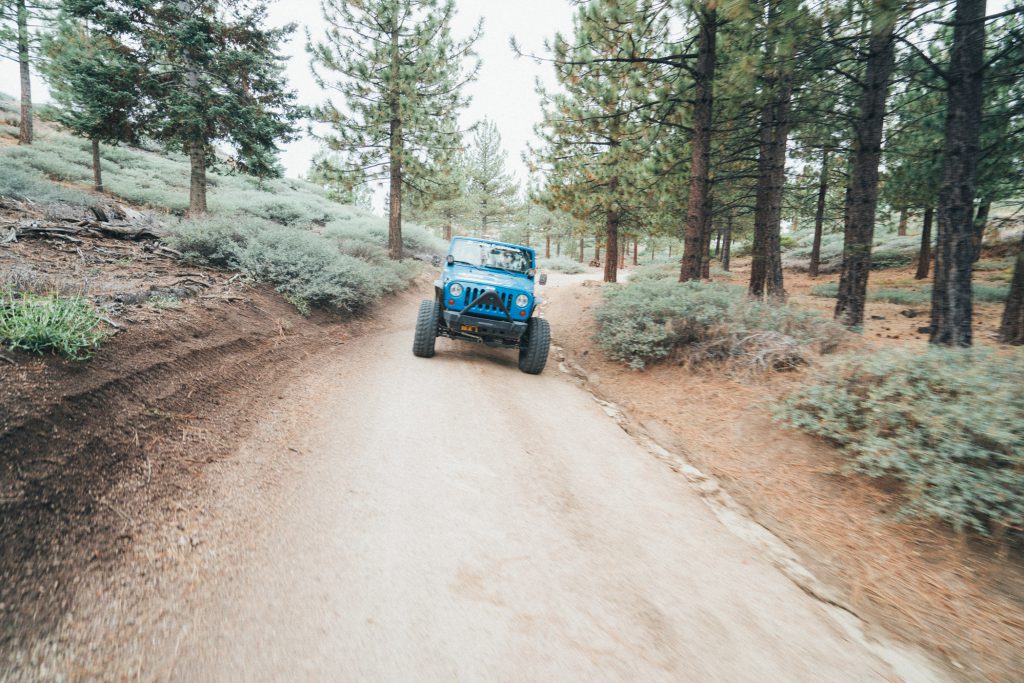 Or take on Big Bear mountains in a whole new way when taking part in the exciting off-roading options! While some people may think hiking and biking when they hear the word trails, a lot of Big Bear visitors think of the mud-flying and adrenaline rushing off-road driving trails! With this being such a popular activity and knowing that not everyone may have the proper off-roading "toys", there are options provided to still partake in the fun! Book a tour with Big Bear Jeep Experience! Personally drive one of their Jeeps while following the guide jeep, with communication between vehicles on a two-way radio. The guide will announce different historical spots along the way as well as stop at scenic locations, so be sure to bring your photo and video equipment!
Do we have you sold on Big Bear yet? I'm not sure how we possibly couldn't, but just in case you aren't, we're not done just yet.
If you want to see the mountains, and we mean really see the mountains then the only way to do that is with a helicopter tour. That's right, soar through the skies with Helicopter Big Bear. And may we suggest a sunset tour? Both thrilling and romantic. Honestly, though, any time of day is still worth the trip! Take in all of the beauty that is the San Bernadino mountains from a bird's eye view. You'll never look at them the same again. Don't be afraid if you've never done a helicopter tour, most of their passengers are actually first-time flyers, they're prepared for any questions or fears you may have and they're there to help put your mind at ease.
After a day of adventures, or maybe on one of your easy-going days, explore The Village. You've probably already been when trying out some of the great restaurants we mentioned above, but if you didn't get the chance to fully take it in then you're going to want to go back and do that. Take our advice and go to the North Pole Fudge Co. You can thank us late for this tip. Satisfy your sweet tooth with their delicious goodies. May we recommend also being sure to grab some of their chocolate covered strawberries? They can't be beat. We know you're going to want to try all of it. You're going to. And then you're going to want to take all of it. But try not to buy out the whole store, leave some for us too.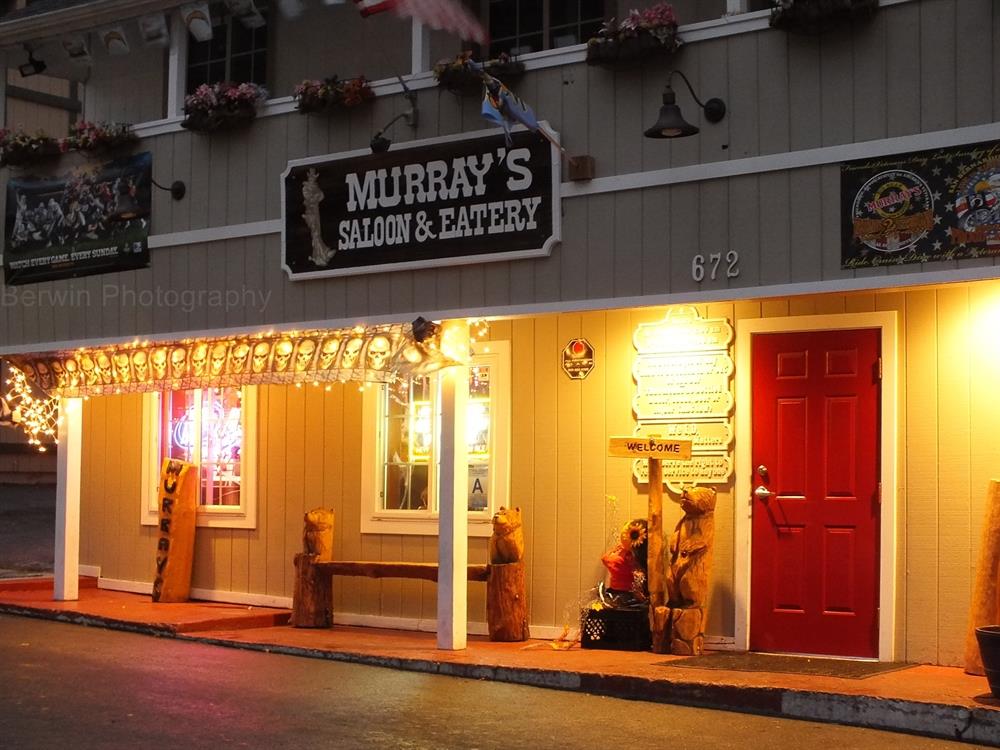 Big Bear might not be known for its nightlife options, but that doesn't mean we don't have any. When we say you don't want to miss the action at Murray's on a weekend night, we aren't kidding. Murray's is the go-to place for great drinks and buzzing atmosphere, you'll never find this bar empty. The karaoke is a classic favorite here and while you don't have to sign up yourself, we do strongly encourage it. (We do want to take the opportunity though to recommend going back to Murray's during the day and trying their food menu, we're just going to go ahead and say "you're welcome for the tip" now). But who doesn't love to bar hop, right? After some fun at Murray's, head across the street to Whiskey Dave's and take each other on in a game (or a few) of pool. What's a little friendly competition between spouses?
Now that you know Big Bear is the "can't beat" location for your honeymoon, let us take care of the lodging. Destination Big Bear offers a long list of romantic cabin rentals to stay in.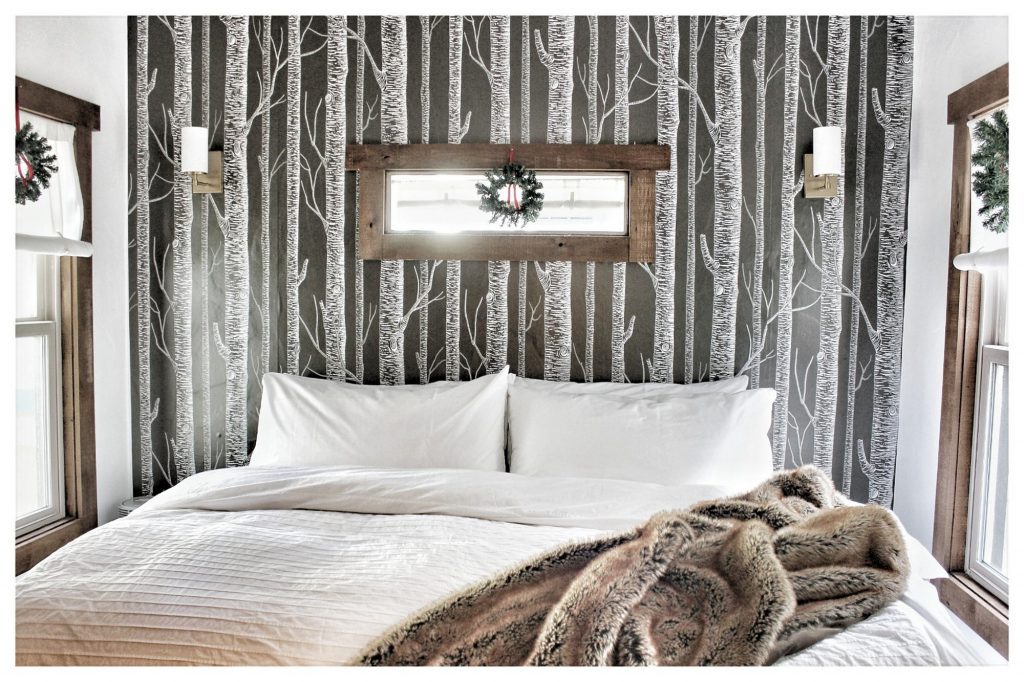 One of the can't beat options is The Foxes Den. This home is without a doubt one of the coziest and most romantic cabins in Big Bear. This beautifully remodeled boutique cottage is luxe & charming! Perfect for a couple seeking a romantic mountain retreat in style! Located in lower Moonridge neighborhood that is 6-8 mins drive to downtown This cottage is tucked in the mountains conveniently close to both ski resorts and walking distance to the shuttles to either resort from the Moonridge Parking Lot. Including, only a three minute drive to Bear Mountain Golf Course and steps away from a coffee shop & restaurant.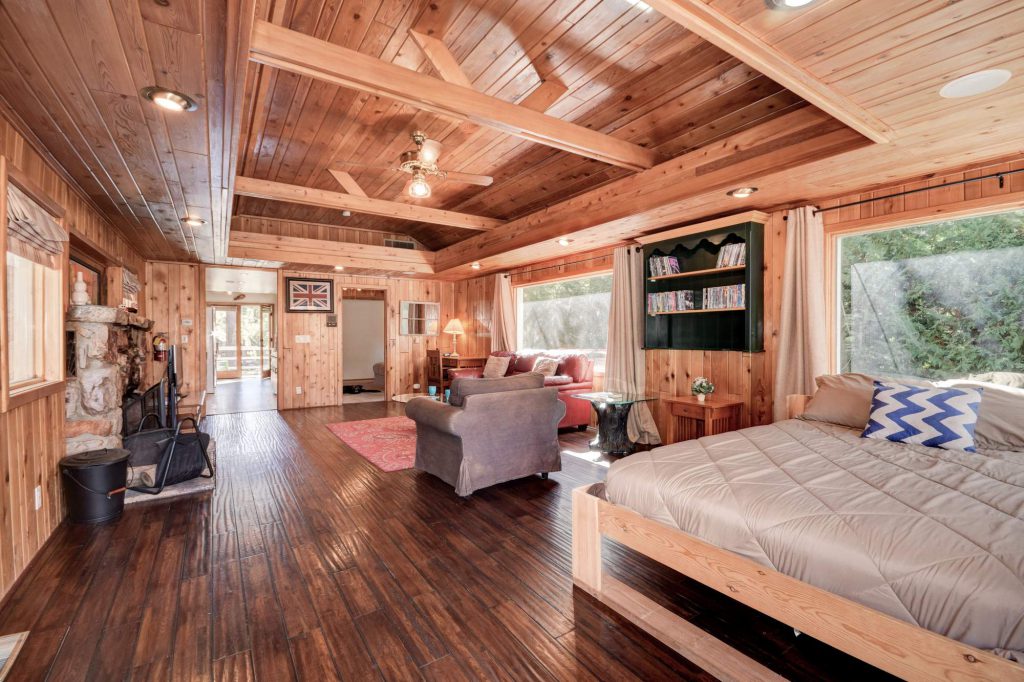 Or take a dip into the relaxing hot tub at Lagunita Shores. This home offers beautiful lake views, a private dock on the lake, multi-level deck, and more. This home offers intimate coziness and is the perfect size and option for couples to get away and enjoy each other's company. With close proximity to The Village, you're only moments away from shopping, fine dining, and great nightlife.
Check out our Visitor's Guide and all of our available cabins based on your chosen dates. If you have any questions or would like any more suggestions (we could honestly keep going but don't want to bore you to death reading forever) don't hesitate to call our office and ask! All of our agents are Big Bear locals, therefore experts for suggestions on all things Big Bear, and happy to help! Before we go though, a congratulations is in order, we wish you a lifetime of happiness.
Photos courtesy of Big Bear Visitor's Bureau, Destination Big Bear, and Briawna Meier Photography.