Big Bear Cabin of the Week | Gibralter Lakefront
Destination Big Bear's first official Big Bear Cabin of the Week goes to the amazing home, Gibralter Lakefront! When it comes to Big Bear vacation rental homes, this home is one of the best.
This gorgeous 3 story home provides peace and tranquility while being only steps away from Big Bear Lake. Step inside to find a spacious and open floor plan with beautiful living room, kitchen, and dining room. In the living room you'll be able to relax in front of the home's fireplace while being able to take in the views of the lake through large windows. You can step out on to one of the home's balconies through the living room where you will be able to grill or sip your morning coffee.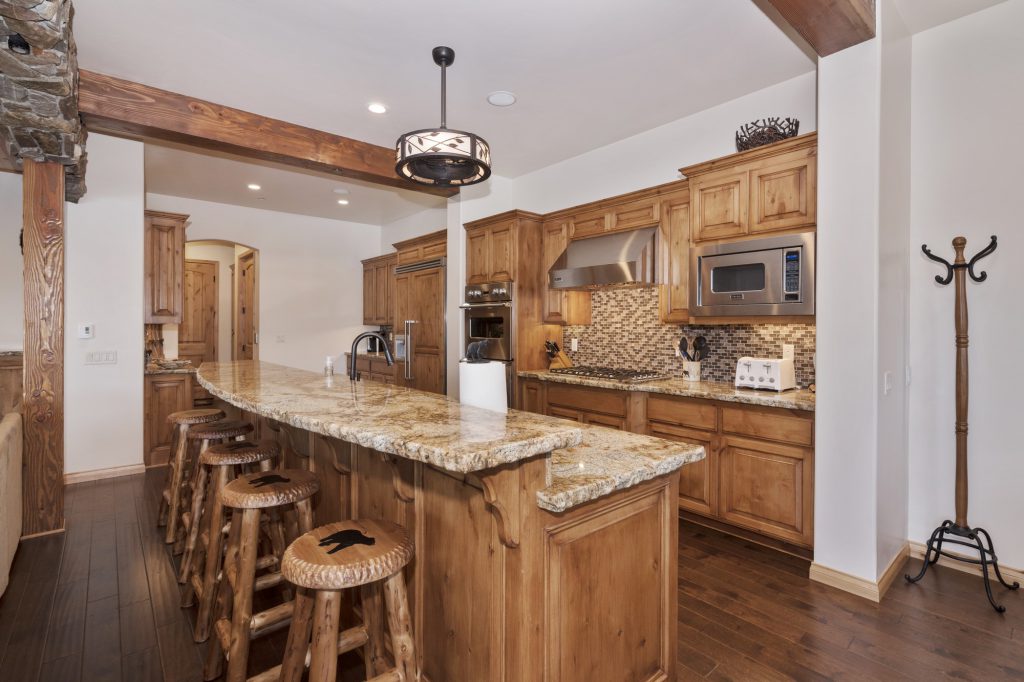 In the kitchen you'll find two stacked wall ovens, a gas cooktop, and long counter bar with stool seating where guests can sit while preparing meals together. To the right of the kitchen is a long, wooden dining set perfect for family meals or formal dining. The dining room also has access to the balcony, making it easy access for bringing in food straight from the grill.
Downstairs, the home features a wrap-around bar, shuffleboard, dartboard, and sectional couch where guests can unwind and entertain with games and a large screen tv.
The home provides 4 bedrooms, each with an attached private bath, balcony access, and large windows for taking in the lake views. The master features an attached master bathroom with a separate stand-alone shower and jetted tub.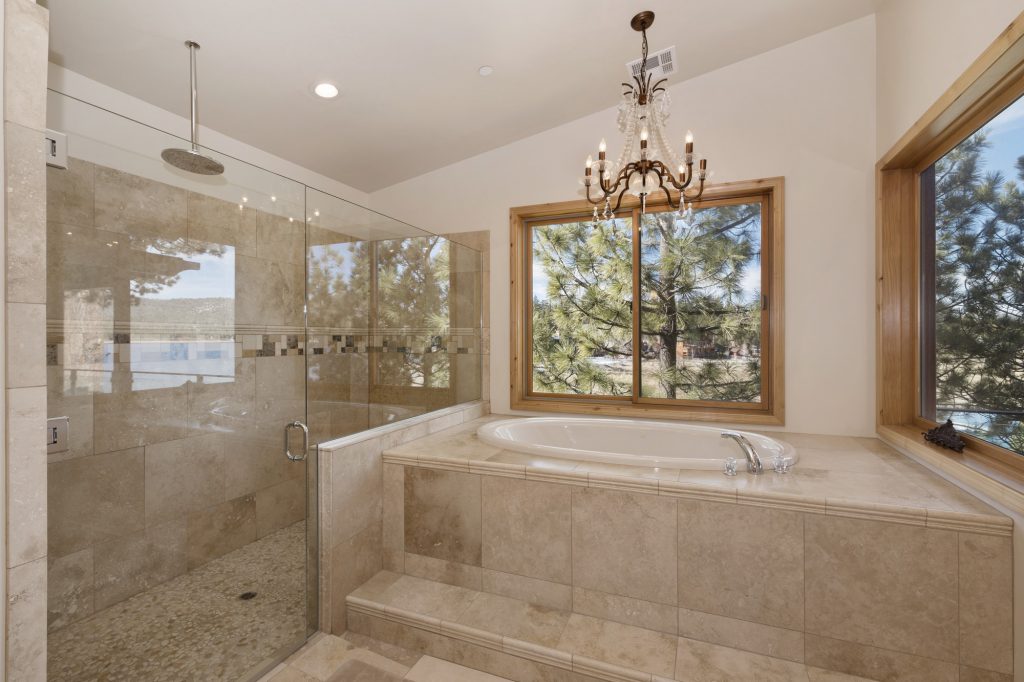 Spend the day at the lake by taking the steps from the back of the house leading right to the shore, and come back in the evening to enjoy sitting around the firepit to relax and reminisce on the day.