Big Bear Gets an Early Snow Season
Bear Mountain and Snow Summit now OPEN until 11/12/2022 !
CALL TO BOOK NOW: (909)752-0234
LATEST SNOW UPDATE
The weather is colder and the conditions are just right for snow making. The buzz in town is centered around a possible opening day date and we all can not wait for the mountain to open so we can hit the slopes! Employees have announced their orientations for work have started which can only mean one thing, the mountain is getting ready to open! An early ski season is upon us and we can't wait to host your fun getaway! Here are some helpful links to plan your trip accordingly and to make sure you are booking the best weekend for your snow-filled trip!
PREP YOUR WINTER TRIP: TIPS AND TRICKS FOR BIG BEAR WINTER WEATHER
Find a Cabin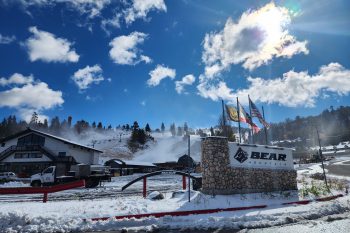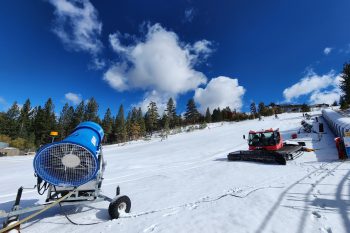 The Fall and Winter are our fan favorites and local favorites too! There are so many activities both indoors and out! Enjoy outdoor activities like Skiing at Big Bear Mountain Resort, sledding at Alpine Slide, and Snowshoeing with Action Tours. To indoor activities like Board and Brush Creative Studio, Mountain Escape Room & shopping in the Village, Big Bear has something to offer everyone of all ages and interests!