Be prepared for Big Bear Winter 
Planning for a winter vacation to Big Bear Lake is quite different from packing for a summer trip. You could just throw in a couple of shorts and a swimsuit and be on your way to your dream destination if it was in the summer. While trips in the winter to Big Bear sound amazing, they also require a little extra care and planning. It can be a bit difficult to manage winter we want you to be prepared for Big Bear winter trip preparations on your own. We put together a few tips that you should know about traveling smart and planning a Big Bear Lake trip this winter season.
Packing
Having a good suitcase is just as important as having the right essentials with you on your winter trips. Having a hard-shelled suitcase is the perfect choice as it will help you adjust all your bulky winter clothing while protecting fragile items like your perfumes or watches. Your favorite pillows, extra blankets, and towels. We supply a set amount of supplies based on your house occupancy.
Always Be Prepared
Keep in mind that if you plan fun activities like skiing or snowboarding, you will need extra warm clothes to keep you warm on your adventures. In addition, you must carry your own snowboard as well in case you wish to slide down the snow tops in Big Bear Lake. You should also add a good pair of sunglasses, sunscreen, medicines, and toiletries with you so that you are ready to face almost any situation during your adventurous activities.
Find a Cabin
Plan your Activities
You need to plan your winter activities in Big Bear Lake so that you do not have to waste time pondering over what you should do there. We also suggest that you make an activities list before heading out on your trip. The activities may differ for visitors, depending on their location and time slot. However, we have a few suggestions for fun activities during the winter that we can help you with.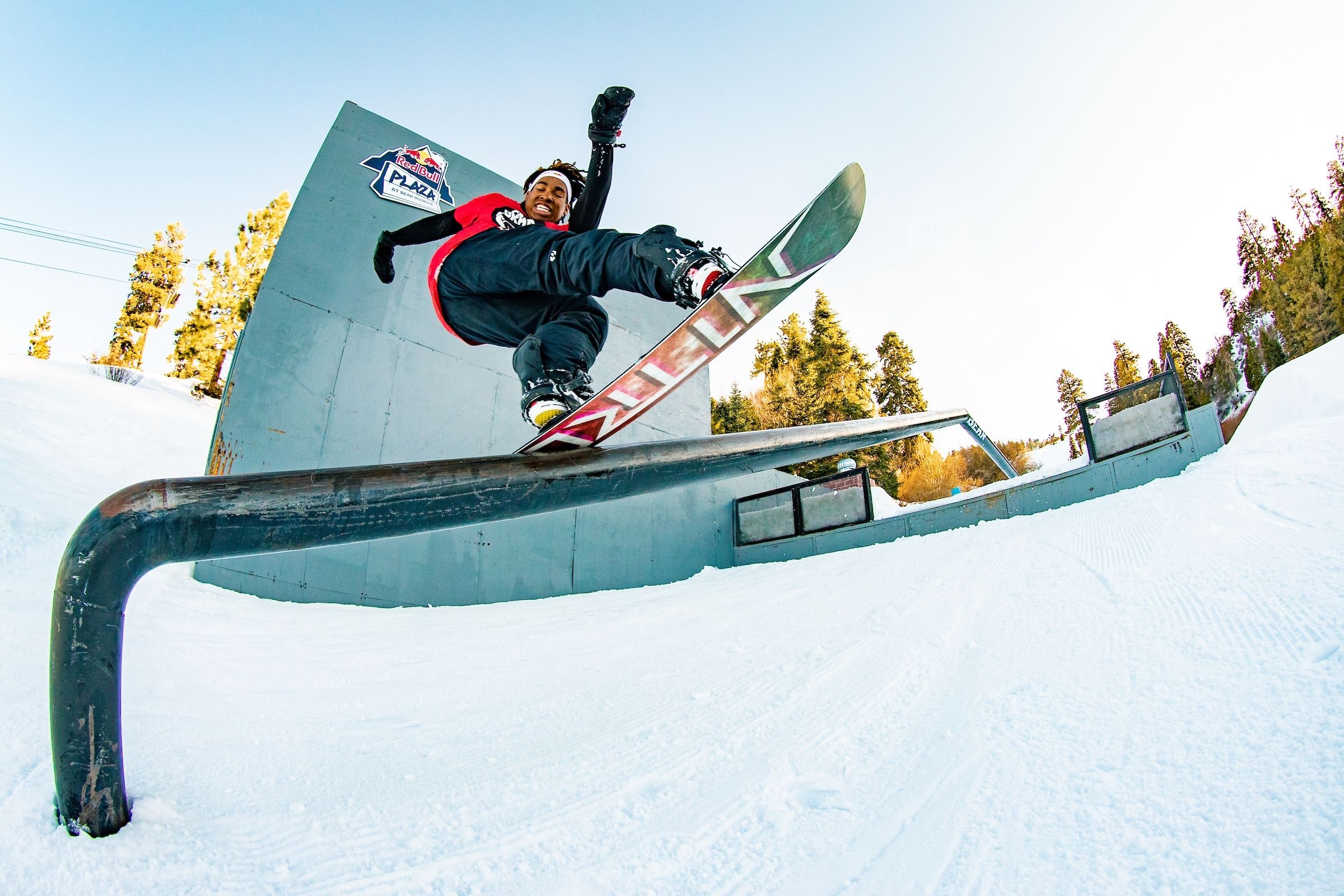 Snowboarding & Skiing 
Snow Summit
You can't beat the views of Snow Summit. With 240 acres to enjoy, you'll find plenty for all ability levels and types in one place – from new beginners at 8200 feet down to experts who want the black diamonds.
Phone: 844-462-2327
Website: Click Here 
Bear Mountain
If you're looking for a place that's as epic in the mountains as it is on land, then Bear Mountain will not disappoint. With 748 acres of skiing terrain and groomed trails ranging from beginner to advanced levels, there are enough opportunities to keep everyone happy! And the region's largest beginner areas and highest lift-served peak (8,805 feet).
Phone: 844-462-2327
Website: Click Here 
Rental Equipment
You really need to try out Getboards in Big Bear Lake for your snowboard or ski rentals. They've been around for nearly 20 years, and their goal is always to make your rental experience the best ever! All of our equipment gets regularly maintained with high standards by certified staff so you can rent something that will fit perfectly right away. Get 1 Free Rental for the day! 10% OFF Ski & Snowboard Rental Packages! Just show this coupon on your phone at checkout to receive 10% off your rentals at checkout! Reserve Now! Group Rate Have a group of 10 or more?  Pay together to receive 15% off your rentals! Reserve Now! Discount Lift Tickets Save by purchasing in advance- Lift Tickets
Phone: 909-878-3155
Website: Click Here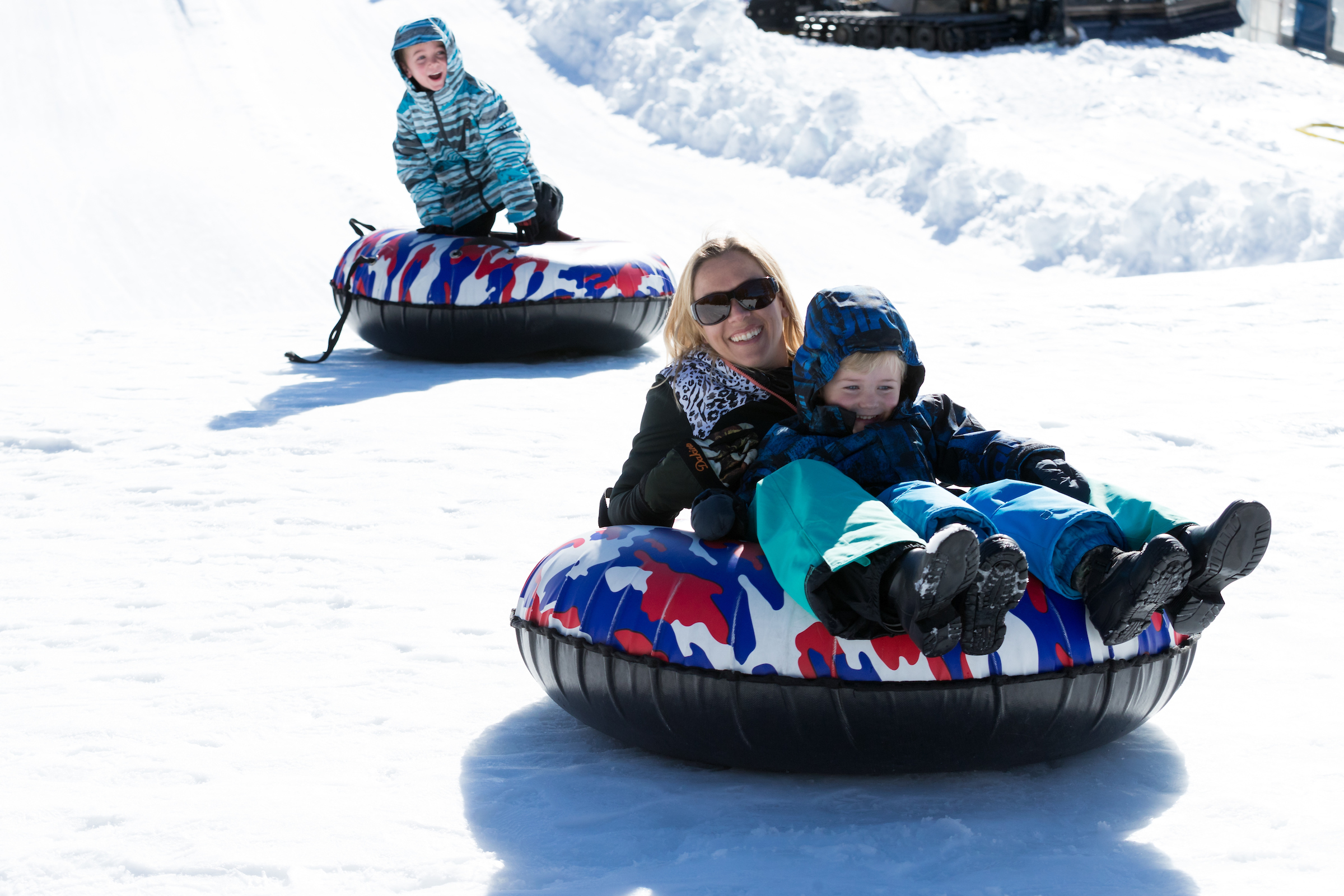 Tubing 
Alpine Slide at Magic Mountain
Whether you're looking for a quick thrill or an all-day adventure, there's nothing like sliding down an alpine hill on snow-covered terrain. This year-round attraction has become one of our favorite places to visit when the temperature drops below freezing!
Day Sessions & Glow Tubing Available – Cash Only!
Phone: 909-866-4626
Website: Click Here
Grizzly Ridge Tube Park
The Grizzly Ridge Tube Park is the perfect place to spend a day with family and friends. Skip hiking, take one of our magic carpets up top where you can slide down 3 (thrice 300-foot) lanes in high-speed tubes! The park opens daily so come get your adrenaline pumping today at Snow Summit's newest attraction!
Phone: 909-866-5766
Website: Click Here 
Big Bear Snow Play
Big Bear Snow Play has the longest tubing runs in Southern California! Save your energy for the ride down with the Magic Carpet moving walkways that take you to the top. Glow tubing on Friday, Saturday, and holiday nights. Our extensive snowmaking system provides excellent snow coverage, and nightly grooming ensures the best possible conditions.
Phone: 909-585-0075
Website: Click Here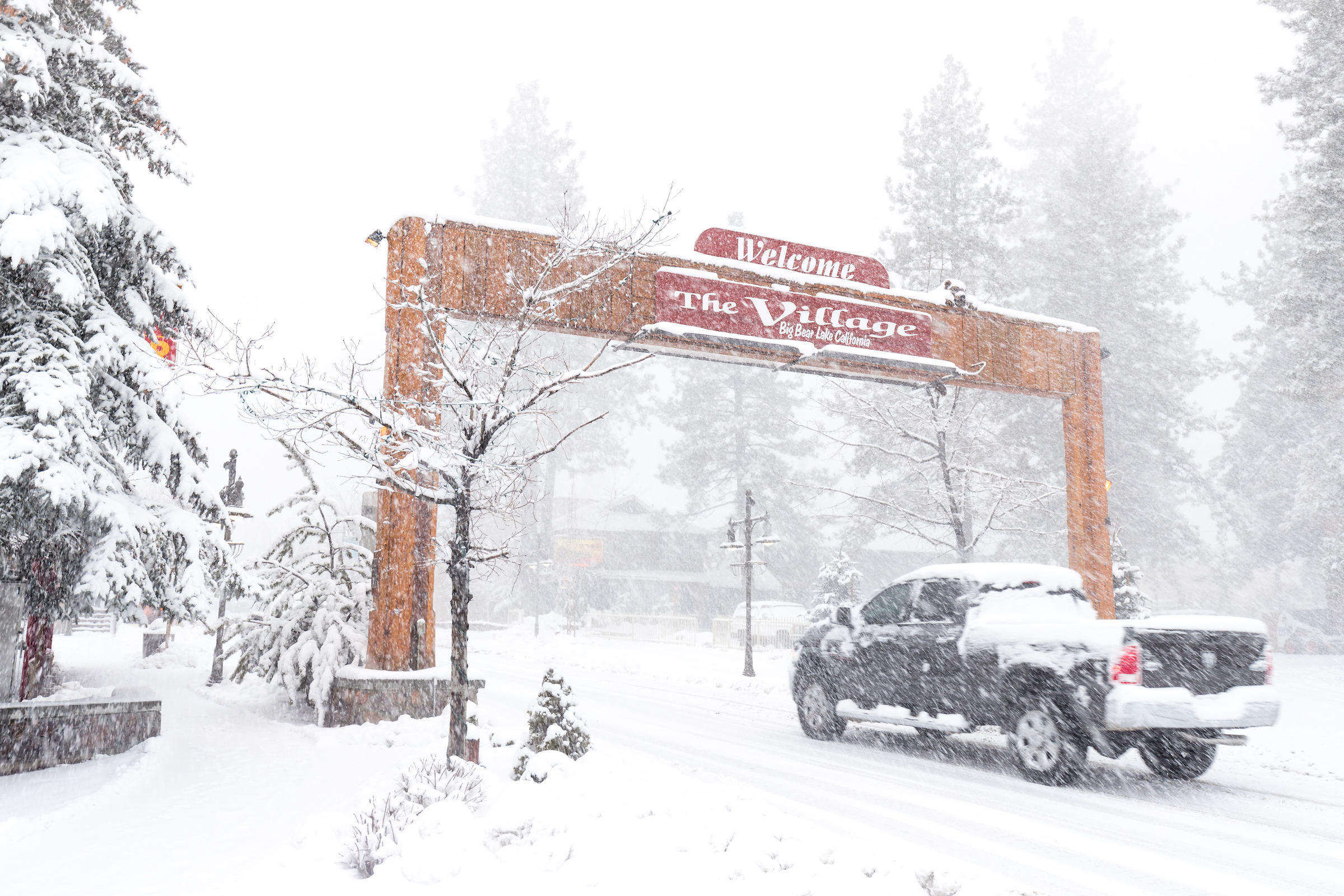 Weather Weather in Big Bear
Make a plan for Big Bear in the wintertime to avoid delays, headaches, and avoidable problems. The temperatures have plummeted by this time of year, and winter storms may even have brought some snowfall, transforming the landscape. But while picturesque and magical, winter weather can affect travel plans for visitors. You always want to be prepared for Big Bear Winter. Big Bear also receives about 120 inches of snow annually, with most falling during the winter accompanied by highs in the mid-40s and lows in the mid-20s. 
Driving Tips
Give yourself extra time. Trips to the mountains can take longer during winter, especially if you encounter stormy Big Bear road conditions or icy roads. We want you to be prepared for Big Bear Winter and get an early start and allow plenty of time to reach your destination. Visibility is often limited in winter by weather conditions. Slow down and watch for other vehicles and for snow equipment. Even though snow removal vehicles have flashing lights, visibility may be so restricted during a storm that it is difficult to see the slow-moving equipment. It's never a good idea to wait to buy chains when you get to Big Bear, especially if there has been a snowfall. Shops often run out of chains, and driving without them is extremely dangerous.  
Check-In
We'll send you pre-arrival instructions to make sure that everything is in order before coming up here. If you finished everything prior to your arrival, this will be quick. When you arrive in Big Bear you will have to show your ID to receive your check-in instructions. 
Enjoy your stay
We hope this list helped you be prepared for Big Bear. If you need anything during your stay please send us a text message. Our team is here to support you during your stay. Please us your damage report to destinationbigbearops@gmail.com