Big Bear Hiking Adventures- A New Adventure Awaits
Let a local guide you through the trails and peaks of Big Bear Valley! Shauna, the founder and trail guide of Big Bear Hiking Adventures, has a passion for hiking and is so excited to take you on your next hiking adventure. She knows every trail there is to hike and enjoys sharing her love for nature with guests. Come hike with Big Bear Hiking Adventures today!
Check out hiking in Big Bear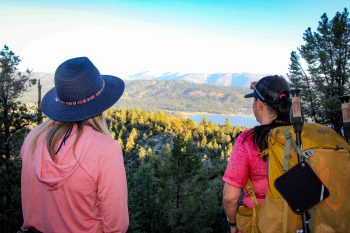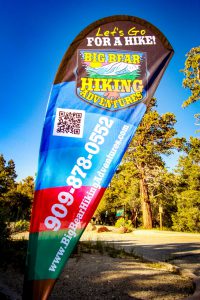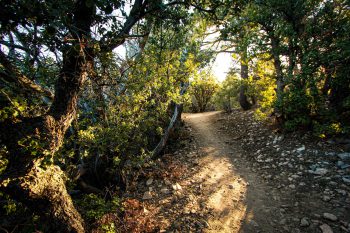 Find a CabinAbout Your Guide
Shauna made her way up to Big Bear Lake in 2007. She was drawn in by the blue skies, the picturesque beauty of the lake, the vast National Forest and endless outdoor activities. As an avid hiker and backpacker, she has a vast experience in National Parks and Wilderness Areas such as San Gorgonio Wilderness, John Muir Wilderness and Ansel Adams Wilderness along with Yosemite, the Grand Canyon, Zion and Joshua Tree National Parks. Her greatest accomplishment so far has been hiking 2,000 miles of the Pacific Crest Trail – a long distance hiking trail reaching from Mexico to Canada. With nearly 40 miles of this iconic trail running directly through Big Bear, there is no better place to train for high altitude mountain hiking. She has volunteered her time to the Bear Valley Search and Rescue Team and the Big Bear Trails Foundation. She is devoted to keeping Big Bear's valued trails in a safe and enjoyable condition for those who are as captivated by nature as she is. In addition to her commitment to local agencies, she dedicates her time and energy to the Pacific Crest Trail Association, the National Park Conservation Association and the Yosemite Conservancy. She is passionate about sharing her love of the mountains and educating others on Leave No Trace principles, the ten essentials and trail etiquette to help make the trails better for the enjoyment of all.
Wilderness First Responder course completed 10/2020
Fully vaccinated for the Covid Virus 4/1/2021
Big Bear Trails Foundation volunteer
Bear Valley Search and Rescue Academy 6/2018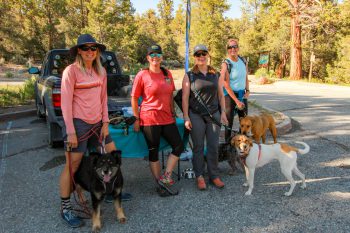 Hike with Big Bear Hiking Adventures and the sights and trails are endless! Book your cabin with Destination Big Bear and hit the trails today! Visit www.bigbearhikingadventures.com for more info!