Destination Big Bear Summertime Photo Contest!
Summertime in Big Bear is magical! The harmonious mixture of nature and community are why we live, visit, and daydream about this amazing mountain community. From our beautiful hiking trails and fishing spots on the lake to our themed shops and restaurants, its no wonder Big Bear is home-away-from-home to so many visitors. Here at Destination Big Bear, we have a passion for Big Bear and want to share that love with you! We are blessed to wake up and see Big Bear Lake everyday when we step out the door. So here's our little cookie for you, our loyal followers and friends!
Check out the last photo contest winners!
Three lucky winners will receive $300 towards your next stay with Destination Big Bear! Here are the categories: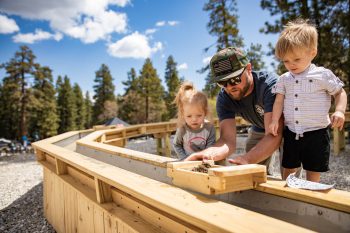 1- Best Photo of Family- Big Bear Activity Feature
Whether you go Gold Panning at the Base Camp of Snow Summit, ride hard mountain biking at Big Bear Resort Bike Park, or capture Grandpa helping bait a line with the grandbabies fishing on the lake. Snap a photo. Post it. Tag Destination Big Bear and the place you're spending precious quality time in the Valley. Be entered to win this category. 1 Entry Per Person.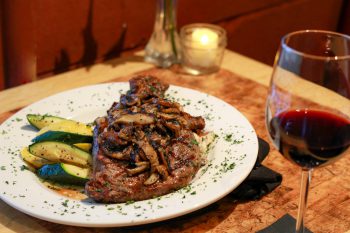 2- Best Photo of Food – Local Restaurant Feature
Everybody goes out to eat when they visit Big Bear. We have the best options across the valley for whatever you fancy! So let's get fancy! This week, snap a photo of your favorite dishes at your favorite grub spot! Post it. Tag Destination Big Bear and the restaurant you ate at. Be entered to win this category. 1 Entry per person.

3- Best Photo of Big Bear – Nature Feature
Wouldn't be a Big Bear Photo Contest if we didn't have a category highlighting the beauty that is Big Bear Lake! Castle Rock, Juniper Point, Lucky Baldwin Mine Shaft, North Shore, the Dam. The options and angles are endless. Capture what you think makes Big Bear Lake beautiful. Tag Destination Big Bear and the name of your favorite spot. Be entered to win this category. 1 Entry per person.
NOTE: If you enter into our Summertime Photo Contest, you are agreeing to release the rights of the images to Destination Big Bear for advertising and marketing purposes. Furthermore, aiding in the promotion of the beauty and abundance that is Big Bear Valley to future and former guests of Destination Big Bear and our partners/affiliates.
How To Enter The Summertime Photo Contest
Step 1:
FOLLOW us on Instagram @destinationbigbear
Step 2:
POST your Summertime photo to Instagram and TAG @destinationbigbear
MUST tag us to be entered to win the giveaway.
Step 3:
COMMENT & SHARE Post to 3 Friends in the comments section so they can enter to win too! Share to your page so others can join in on the fun!
Step 4:
POSTING CLOSES THURSDAY JUNE 30th at 6PM.
WAIT for us to announce the winners of each photo category on FRIDAY JULY 1st at NOON on Instagram!
TERMS & CONDITIONS:
1 Entry ONLY Per Person. 1 Entry ONLY Per Category. You can only win ONE Category. MUST be 18 years or older to win with proof of Valid driver's License or Identification. No cash value, a credit of $300 with Destination Big Bear will be awarded to the winners. Prizes can be forfeited at the time of drawing. One winner per category. No prize exchanges. Upon winning $300 will be credited to an account through Destination Big Bear and once a booking is made on your behalf, you may redeem your credit through one of our booking agents. Destination Big Bear is not responsible for any incident or issues that come from collecting images for the drawing.
GOOD LUCK! CLICK THE LINK BELOW TO GO TO OUR INSTAGRAM!