Big Bear Mountain Mobile Massage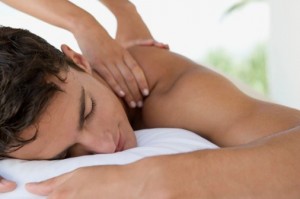 When looking to book one of the fabulous Big Bear Lake rentals for a great weekend away from it all, why not get the relaxation started right away by scheduling a massage that comes to you?  Big Bear Mountain Mobile Massage & Spa has been helping visitors and residents alike for over 12 years get rid of traffic stress and sore muscles.  Daniel came to Big Bear in 2001 for the winter from San Diego and made it his permanent home where he ended up meeting his wife, a local writer and pilot.  He says it's been fun watching Big Bear "grow up" over the past few years, with new restaurants and Big Bear Village renovations.  The area is becoming the premier location for southern California cabin rentals, Big Bear Lake activities like fishing and water skiing, summer events such as the Tour de Big Bear and the Kodiac 100 Ultramarathon and winter sports like snowboarding on Snow Summit.  With so many things to do in Big Bear, getting the best massages is the perfect way to relax and refresh on your vacation from the city.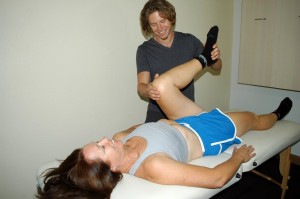 One of the most popular treatments Big Bear Mountain Mobile Massage & Spa offers is an outdoor massage, right on your deck overlooking Big Bear Lake or the mountains from your Big Bear vacation rental.  They have heated tables for chilly mornings and make privacy and comfort a priority.  Each new client is given an intake form to fill out with the opportunity to discuss pressure preferences and any relevant medical history such as pregnancy or injury.   Another great massage option is to prepare before winter activities, like snow boarding and skiing at Snow Summit or Bear Mountain, or before intense activity like a mountain bike ride.  Prefer to soothe your muscles after the fun? You can schedule a 60-90 minute session and they also do Reflexology that you can add on to any service.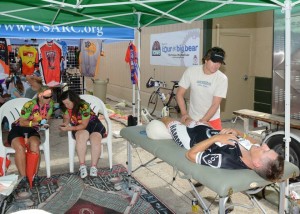 Big Bear Mountain Mobile Massage & Spa also has the option of doing chair massages for large parties or groups.  Lots of water is always recommended after any kind of massage or treatment, especially with the drier air of the mountain and the manipulation of muscle tissue.  All of their massage specialists are certified, highly trained, extremely professional, and licensed massage therapists, and treatments can be booked for individuals, couples or friend massages and they even offer a discount for three or more people.
Right now, you can get $10 off any treatment when you book your mobile massage therapy for your stay with Destination Big Bear.  Enjoy your vacation even more and have Daniel or a member of his team come to you, right to your cabin in Big Bear.  Advanced reservations are recommended.  To schedule your Big Bear Mountain Mobile Massage & Spa treatments, call (909) 800-8103 or find more information at bigbearmassage.com.
Book Your Cabin Rental and Have a Wonderful Experience of Mobile Massage
To book your Destination Big Bear Cabin Rental, call (909) 752-0234.  We have Big Bear cabin rentals near Bear Mountain Golf Course, Snow Summit, Big Bear Mountain, Big Bear Village, and Big Bear Lake.  We have cabins for large or small groups including rustic cabin rentals and luxury cabin rentals. Need a pet friendly cabin? Just ask!
written by Nanette Murray.
Nanette Murray moved to Big Bear Lake after vacationing from Los Angeles where she lived for 3 years.  Originally from the mid-west, she has lived in numerous cities including Dallas, TX, Minneapolis, MN and Seattle, WA.  In her spare time she enjoys hiking, yoga, baking and spending time with her family and adopted Chihuahua.