2022 Big Bear Lake First Annual
Goldmine Country Music Festival
America's western frontier promised to be a land of opportunity, nestled high in the mountains of Southern California, settlers staked claim to Gold Mountain. Adventurous prospectors were driven by the possibility of striking gold… The possibility of a new life… The possibility of riches and fervor beyond imagination… Each year to celebrate the end of summer, pioneers would pass bottles of whiskey and entertain one another with music & dancing under a sky full of stars… and now it's time to go back to those roots.
LIFESTYLE
Big Bear Lake is the only true four-season resort area in Southern California. It's not only an outdoor paradise, but with its clean air and breathtaking views, it's a haven of peace and tranquility surrounded by nature and beauty. For all ages and all walks of life, this resort community unites people from all over the world. Big Bear is home to about 12,000 full-time residents. On average, 3 Million Guests visit this lovely town each year, mainly only in the winter for snow and skiing. Summertime is the best kept secret, with their water sports on the lake, mountain biking park, hiking trails and downtown mountain-themed shops and restaurants. Your visit to this picturesque, totally accessible resort town, puts food on the tables of the locals and a roof over their heads. There's virtually no business in Big Bear Lake that isn't impacted heavily by tourism spending.
OUTDOORS
Big Bear Lake is a beautiful valley filled with wildlife, unmatched vast mountains, towering pines, sparkling streams and lakes abundant with fish. The elevation ranges from 6,750ft to 9,000ft of elevation bringing everything from wonderful snowstorms to summer monsoons and amazing sunsets. With ample choice in backdrop, Big Bear Lake is home to 8 different micro-climates. This brings many different species of wildlife, plant life and instagrammable backgrounds to your vacation memories. Big Bear Lake is a diamond in the rough located in the San Bernardino Mountain range, high above the smog and city lights so you can enjoy the milky way from end to end. Sleep out in your yard and take deep breaths of fresh mountain air.
EXPERIENCE
No matter the time of year, the Big Bear Lake community has something for everyone. Explore hundreds of hiking trails, experience world-class mountain biking, road biking, fishing charters, off-road experiences, boating, water skiing, and even helicopter tours. The list goes on. Big Bear Lake is a place where memories and adventures await.
Headliners To Be Announced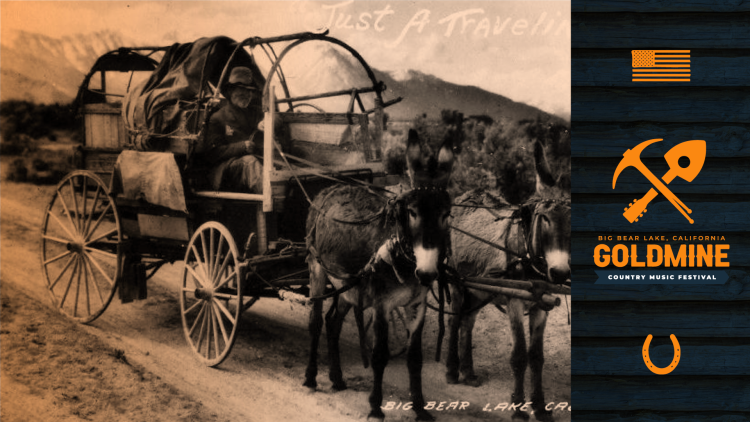 WELCOME TO GOLDMINE 2022
The premiere country music festival in Big Bear Lake California. Set amidst the picturesque backdrop of the Bear Valley Mountains, Goldmine promises to be the best in outdoor entertainment. With fishing, camping, zip lining, off-roading and more, we invite guests to take full advantage of everything the outdoor playgorund of Big Bear Lake has to offer.
LIVE MUSIC. ACTIVITIES. & MORE!
Let your hair down and kick up some dust as some of the biggest names in country music play for you in an intimate mountain setting. Free Lifestyle Festival with Family Friendly Activities. Craft Beer Garden & Snacks.
Grab your boots, grab your hat and prepare to strike gold!
LOCATION:
Big Bear Elementary School
40940 Pennsylvania Ave.
Big Bear Lake CA 92315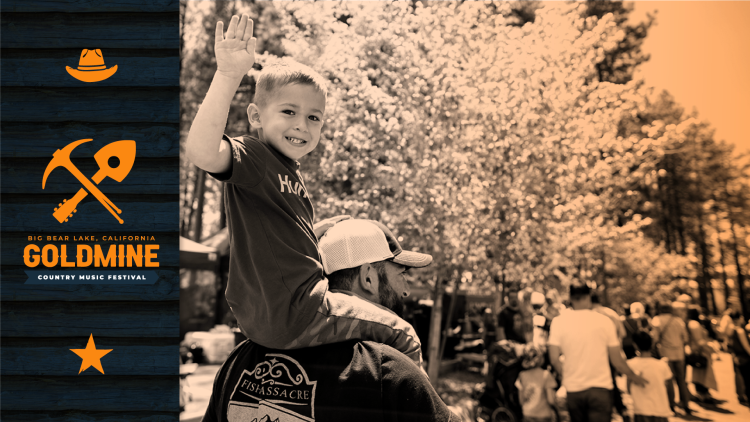 Supporting Artists To Be Announced
Click BUTTON Below to Purchase your tickets NOW! Be sure to BOOK your 2-Night Stay with Destination Big Bear FIRST to get the exclusive DISCOUNT CODE for Pre-Sale Prices.
Keep reading to see details for this exclusive rental cabin deal.
CHECK BACK SOON FOR TICKET SALES
Destination Big Bear Discounts
Things to do in Big Bear Lake