What To Do in Big Bear in October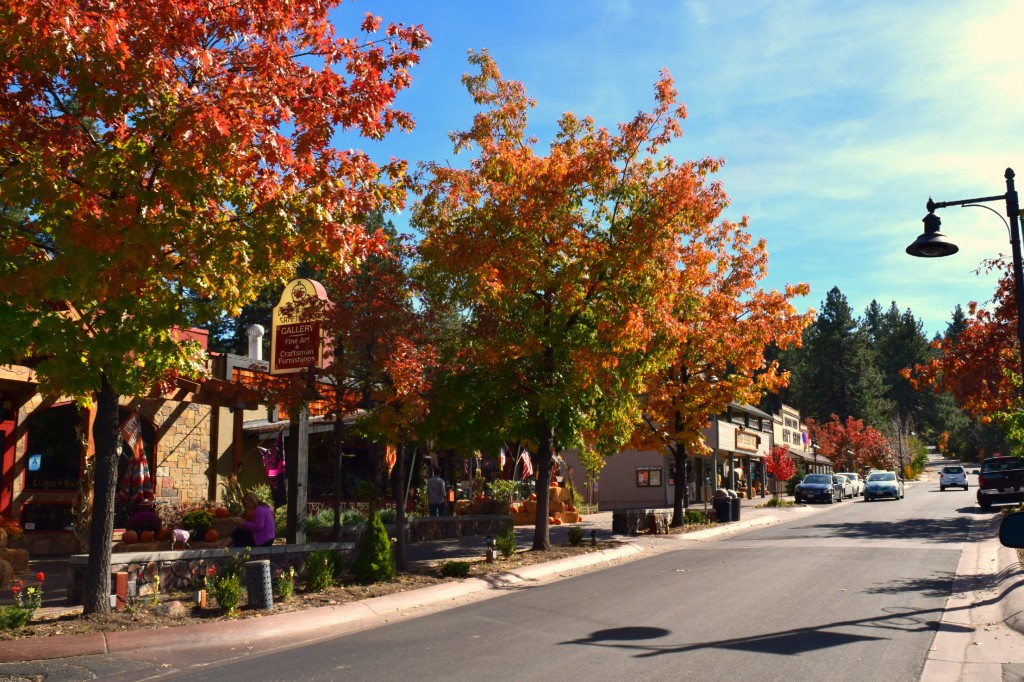 Looking for a way to celebrate Fall? Need to know what to do in Big Bear in October? How about a cabin rental in Big Bear Lake! Celebrate the season with beautiful weather, family friendly events and athletic competition. Whether you just want to relax and watch the trees change color, hit the trails for an autumn hike or cast your line in the water, there is something for everyone. Here are 5 things to do in October during your stay at a vacation rental in Big Bear Lake!
Big Bear North Shore Half Marathon / 10K / 5K – October 3rd, 2015
On your mark. Get set. GO! It's the annual Big Bear North Shore Half Marathon/10K/5K race! Participants will race their way along the scenic north shore of Big Bear Lake while enjoying unobstructed views, fresh air and fun. The Hawaii themed race is great for all ages and skill levels with awards, food and lei's. Registration is at the Robinhood Resort in The Village on Friday, and the race begins at 9:00 a.m. Saturday morning. For more information and to register visit www.bigbearnorthshorehalfmarathon.com/home or call (909) 633-6729.
Big Bear Lake October Troutfest – October 3-4th, 2015
It's back! This popular event will once again challenge anglers to catch the biggest trout in Big Bear Lake! The lake was stocked earlier this year so it's sure to be a successful day out on the water. This is the 11th year for Big Bear Lake Troutfest and is a great family event with prize categories spanning the ages. The grand prize is a Klamath 16 foot EXW model boat with 40 hp Mercury four-stroke motor and EZ Loader trailer valued at $19,500. Register at www.wonews.com or call Lori at (909) 366-0030 ext 26.
Zoo- Flashlight Safari / Awareness Days / Boo At The Zoo
Want to find out what goes bump in the night? Grab your flashlights and join the Big Bear Alpine Zoo's Flashlight Safari every Saturday night in October from 6:30 p.m. – 8:30 p.m.
Learn all about the Wolves on October, 17th from 11:00 a.m.-3:00 p.m. or find out why Snow Leopard's have spots on October 24th from 11:00 a.m.-3:00 p.m. Awareness days are a great way to learn about the amazing animals that call the zoo their home.
Get wild on Halloween with Boo at the Zoo! Dress up like your favorite animal and visit the graveyard, pumpkin patch and goblins. This all ages event features games, prizes and contests. Trick or Treating is from 1:00 p.m.-4:00 p.m.
For more information about the Big Bear Alpine Zoo and all it's great events visit https://bigbearzoo.org or call (909) 584-1299.
Crafts & Cranks – October 10-11th, 2015
Team Big Bear, Snow Summit and Big Bear Lake Brewing Company have teamed up for the first annual "Crafts and Cranks" festival. The two day event will challenge even the best mountain bike riders with the 50 mile Gravel Grinder, Downhill Race and Enduro Race. After a day on the mountain, relax with a refreshing beer from local craft breweries while enjoying live music from Spankshaft, The Devious Means, The Morgan Leigh Band and Barley Legal. Visit www.snowsummit.com and the Event's Calendar for more information or www.teambigbear.com/crafts-and-cranks.
Halloween in The Village
Dress up in your spookiest costume or something fun and unique! Halloween in The Village is always a fun and safe way to spend the scariest day of the year! Kids can fill up their candy sacks at over 50 businesses, enter into the costume contest or just enjoy the festivities while strolling the traffic free streets. It's a memorable tradition for everyone! The event runs from 5:00 p.m.- 7:30 p.m. in The Village.
Now that you know what to do in Big Bear in October, book your cabin rental in Big Bear Lake and take advantage of our Fall rates! Ask about getting a 3rd night free! Destination Big Bear has family friendly cabin rentals for groups up to 16 people to fit any budget. Let us know if you need a pet friendly cabin rental in Big Bear, are looking to stay close to Snow Summit or Bear Mountain or are looking for a lakefront vacation rental. Our experienced, local booking agents can help you plan the perfect getaway. Call (909) 752-0234 today!