Halloween in Big Bear
Spooky Season is upon us! We know you love to spend the holidays in Big Bear with your family and friends, Halloween is no exception! But what is there to do? Where do you start? That's what we're here to help you with. We've got endless options for how to spend your time in the mountains.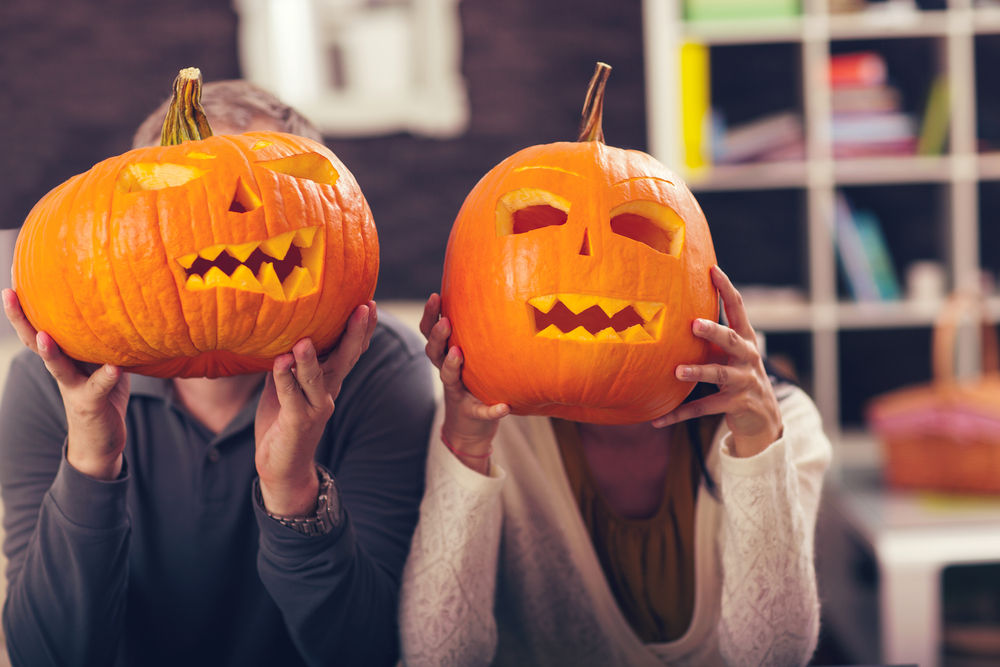 We've got a little bit of time before the actual spook-tacular holiday of Halloween is here. But that doesn't mean you can take part in the fun leading up. May we suggest enjoying the crisp fall, mountain air at Bear Valley Farms? This is your go-to spot with a fall pumpkin patch, petting zoo, hayrides, and this year zombie laser tag! You can catch the fun at the farm every saturday from 11 AM – 3 PM. Find something for the whole family at Bear Valley farms and even bring a pumpkin back to your vacation rental home with you to carve out your best jack-o-lanterns! Be sure to share with us your great carving skills, tag us in your pumpkin photos on instagram @destinationbigbear
Don't stop there though, you can't go through October in Big Bear with out experiencing the annual Big Bear Lake Oktoberfest! Based on the world's original Oktoberfest, our very own festival is in full swing for its 49th year! Over the years the Big Bear Lake Oktoberfest has become world renown for its own traditions and old-world ambiance, celebrating friends, family and good times. A festival like no other, guests are treated to authentic German entertainment. You can find more about purchasing tickets, schedule of events, etc here.
For an experience that gets "wild" be sure to take the whole family to Boo at The Zoo! Arrive in your best costumes and enjoy a day full of trick-or-treating and activities. You'll be able to create your own pumpkins to be used in the animal enrichment program, trick-or-treat, and participate in animal art projects! You can attend this event Saturday October 26th from 10 AM – 3 PM.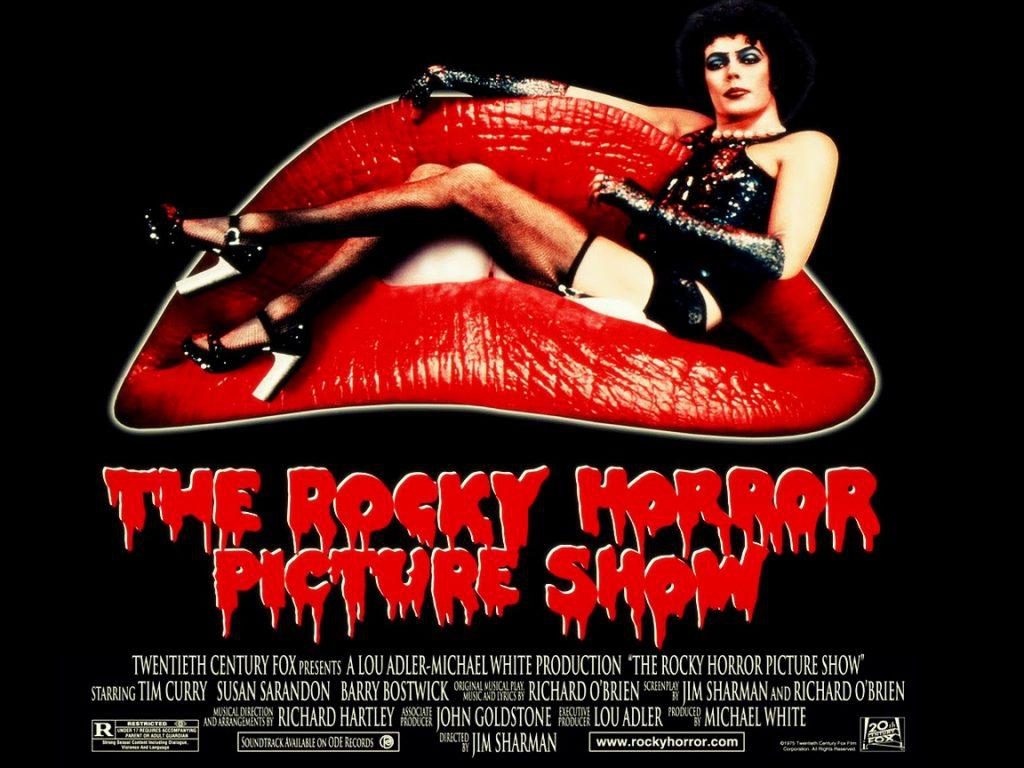 If you're looking for something more relaxing, yet equally thrilling, on October 25th don't miss the showing of Rocky Horror Picture Film at The Cave! In this cult classic, sweethearts Brad (Barry Bostwick) and Janet (Susan Sarandon), stuck with a flat tire during a storm, discover the eerie mansion of Dr. Frank-N-Furter (Tim Curry), a transvestite scientist. As their innocence is lost, Brad and Janet meet a houseful of wild characters, including a rocking biker (Meat Loaf) and a creepy butler (Richard O'Brien). Through elaborate dances and rock songs, Frank-N-Furter unveils his latest creation: a muscular man named "Rocky." You can buy tickets and find more info on the show here.
Let's take your adrenaline up a notch at a hauntingly-high level with Action Zipline Tours Pumpkin Smash. The pumpkin smash is included in the normal zipline pricing, but with the opportunity to have some added fun and win some great prizes! That's right, take your ziplining to the next level. Aim your pumpkin at the targets below, if you hit one you win a prize! You'll have your chance to win every Saturday in October. To purchase tickets or find out more about ziplining, visit their official website.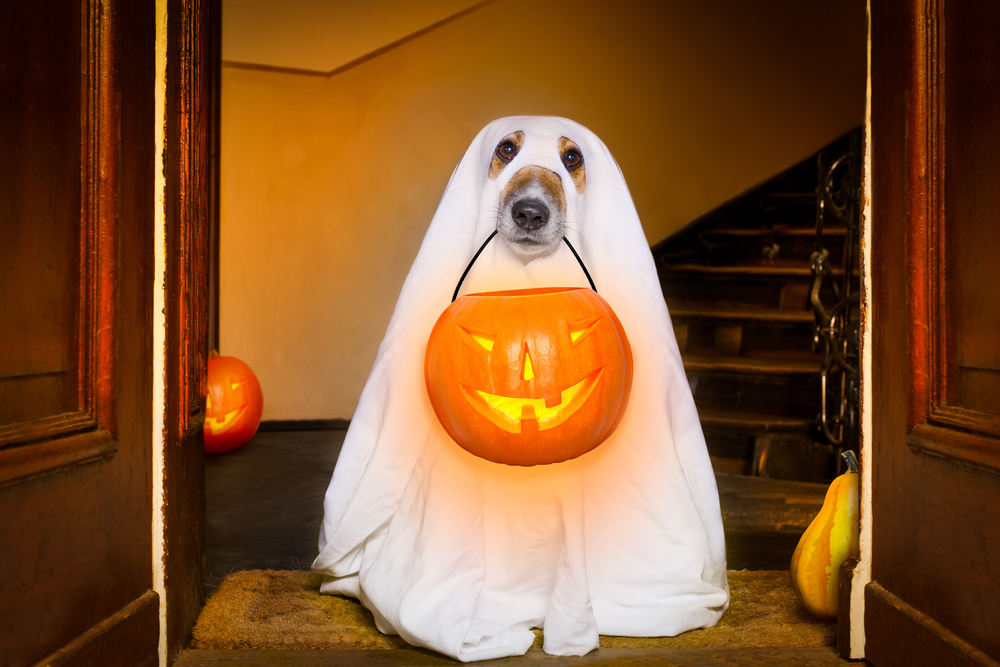 For your day-of activities, bring yourself and your little goblins, ghosts, witches, and more to The Village for trick-or-treating. With more than 50 stops throughout, you're sure to satisfy your sweet tooth. Be sure to be dress in costume to participate in the fun! When we say this event is for the whole family though, we mean it. Let the furry family members participate in The Village Pet Costume Contest hosted at Copper Q starting at 4 pm! Be sure to let us know if you plan to participate in the 4-legged event and we will help you find a pet-friendly cabin for your stay!
Halloween in Big Bear isn't just for kids, we've got your adult activity options lined up as well! You can enjoy a fun-filled night on the Miss Liberty Paddleboat complete with a costume contest, snacks, music, and more on Saturday, October 26th. Or for a weekend-long Halloween party, head over to Whiskey Dave's in The Village Friday, October 25th- Sunday the 27th.
Whatever events you choose to take part in, we know you'll have a ghostly good time. And again, make sure to tag @destinationbigbear on your photos! We can't wait to see all the fun you have here in Big Bear this season!