Halloween at the Lake
Calling all witches, ghouls, and things that go bump in the night:
Are you planning on celebrating Halloween at the lake?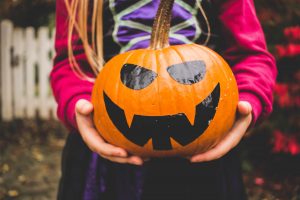 Whether you're looking for a spine-chilling adventure or a family-friendly trick-or-treating outing: Big Bear has a Halloween event for everyone in your group.
.
..
Boo in The Zoo
October 28th 11-3pm
Visit the Moonridge Alpine Zoo and trick-or-treat among the animals. This family-friendly event is perfect for kids who can't wait until Halloween to show off their costume and start collecting candy. Start your Halloween celebrating a few days early at the zoo. Regular admission rates apply.
Moonridge Alpine Zoo
.
Escape the Cabin: Halloween 2017
Daily, Until November 5th
Imagine that you and your friends are walking through the woods and you come across an abandoned cabin. It looks creepy, but curiosity gets the best of you and you walk inside. As soon as you enter, the door locks and you're trapped. Can you figure out how to escape before who or what trapped you comes back? This Halloween themed escape room is perfect for people who love the challenge of a difficult puzzle.
Mountain Escape Rooms
.
Haunted Hayride at Bear Valley Farms
October 28th and 29th, 7pm-12am
Prepare to scream as your nightmares come alive during a terrifying thirty-minute ride through a haunted farm. Kids under ten are not admitted to this intense Halloween experience.
Haunted Hayride at Bear Valley Farms
.
Halloween in the Village
October 31st, 5pm-7:30pm
The best place to celebrate Halloween is in Big Bear Village. Show off your costume as you collect sweet treats from over fifty local business owners. For movie fans, The Village Theater is screening two classic (family friendly) horror films and is offering all you can eat popcorn/all you can drink soda for just five dollars. Does Rover have a Halloween costume? Bring your dog to The Copper Q at 4pm for a pet costume contest.
Big Bear Lake Village Association
.
.
October isn't limited to Halloween events. The 47th Annual Oktoberfest is happening at the Big Bear Lake Convention Center. The final day of the 2017 Oktoberfest takes place on Saturday, October 28th from noon-midnight. Come out for German beer and show off your chicken dance skills. In addition to Boo at the Zoo, the Moonridge Alpine Zoo is hosting their very popular Flashlight Safari on Saturday, October 28th. This guided tour of the Zoo's nocturnal residents begins at 7pm sharp: dress warm and bring a flashlight!
.
Book Your October Escape
909.752.0234