4 Ways to Celebrate Halloween in Big Bear Lake with Kids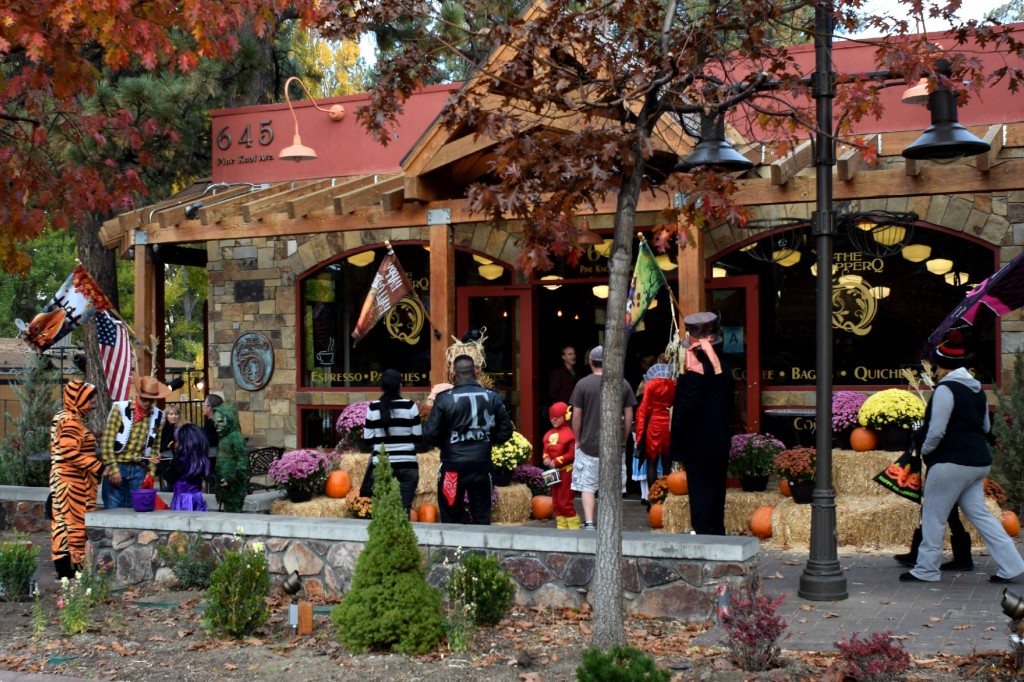 It's that time of year! Colorful trees, cool weather, costumes and candy! It must be October! Here are 4 ways to celebrate Halloween in Big Bear Lake with kids!
Boo In The Zoo
Kids of all ages will love spending the day at the Big Bear Alpine Zoo! See live bats, spiders and other "spooky" animals while strolling through the graveyard and pumpkin patch. Watch out for the goblins! Have fun playing games, enter the costume contest and win prizes. Don't forget your Trick-o-Treat bag! The event starts at 1:00 p.m. and goes until 4:00 p.m. Regular admission. The Big Bear Alpine Zoo is located next to Bear Mountain. 43285 Goldmine Drive. Call (909) 878-4200 or visit their website at www.bigbearzoo.org for more information.
Halloween in The Village
Halloween in Big Bear Lake wouldn't be any fun without Trick-o-Treating! The annual tradition continues in The Village! Over 50+ business decorate their store fronts and stay open late to hand out candy and goodies to Trick-o-Treaters along the closed streets of Big Bear Village. Show off your most creative, scary or funny costume! The festivities run from 5:00 p.m. to 7:30 p.m. Come early for parking or stay in a Big Bear vacation rental within walking distance. Call (909) 878-4747 for more details.
Watch Scary Movies
Host your own scary movie night at your Big Bear Lake cabin rental! Gather the family and sit back with your bag of candy and popcorn and put in your favorite scary DVD or find a classic on cable TV. Did you know Big Bear Lake has been visited by Hollywood? Oliver Stone's "The Hand" staring Michael Caine had several scenes filmed around Big Bear Lake. No matter what you choose to watch, it's sure to be a great time with the whole group at your Big Bear cabin rental!
Tell Ghost Stories
Even if you can't sit around a camp fire, you can still gather around the fireplace and tell ghost stories in the comfort of your Big Bear Lake cabin rental. Snuggle in and share tales of haunted forests, listen for voices in the howling wind or catch the ghost rocking in the chair. We promise our cabins aren't haunted, but we can't guarantee your imagination won't get the best of you! Want to try to see a real ghost? It's been rumored that the local restaurant The Captain's Anchorage is haunted!
However you choose to spend the scariest time of year, its fun to stay in a Big Bear Lake cabin rental. Fall is a wonderful time in the mountains and we have cabin rentals in Big Bear to fit any budget and families large and small. Let us know if you would like to stay close to The Village, on the lake or near Snow Summit or Bear Mountain. Our vacation experts will make sure you find the best cabin in Big Bear for your getaway. Call (909) 752-0234.