Calling all Spartans!
The SoCal Beast & Sprint #2 is less than two weeks away!
We know you've been eating right and training hard, but have you booked your cabin? If you're still in need, Destination Big Bear has a cabin for you! If you're considering booking a hotel, please continue reading to discover why a cabin rental is the ideal solution for a Spartan race competitor!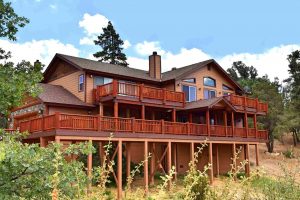 Spartans: Why a Cabin?

Nutrition – It's the morning of the event and how you fuel yourself is key.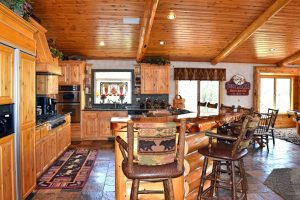 By renting a cabin, you'll have access to a full-kitchen where you can store and prepare your favorite pre-race foods to properly energize your body for the exciting day ahead. Speaking of pre-race needs, many of our cabins are located in quiet neighborhoods, where you will be able to have a restful night's sleep.
2. Proximity– We have cabins located near Snow Summit, so close that you could walk to the Spartan Race and avoid the both the parking fee and hassle of tackling a busy lot.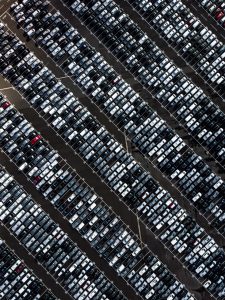 Or maybe you'd rather stay further away from the hustle and bustle of the event? We have cabins all around Big Bear Lake, cabins to fit any needs.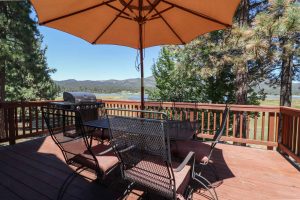 3. Spectators – Are you bringing family and friends to cheer you on?
Unlike a hotel, a cabin provides an at-home atmosphere with plenty of different living spaces for large groups to spend time together. We have rental properties with large decks (some include features like incredible views, bbq's, and hot tubs), big backyards, and relaxing living rooms.
Don't worry if you aren't traveling with a big group, we have many properties that are perfect for couples and smaller groups. Bringing Fido? Make sure to ask our booking agents about our pet-friendly rentals.
4. Relax – After you've completed the Spartan Beast or Spartan Sprint, nothing will feel better than rewarding your hard-working muscles with a soak in a private hot tub.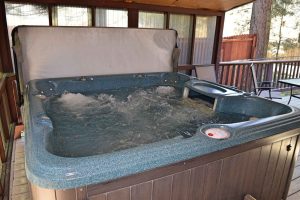 Many of our Big Bear cabin rentals include hot tubs or whirlpool bathtubs. As an added bonus, look up at the night sky while soaking and marvel at the amazing visibility of the stars. Big Bear Lake is enough of an escape from the city that we are rewarded nightly.
5. Action – We know the Spartan Race is the primary reason for your trip, but since you're here, why not see what Big Bear has to offer? If you didn't get enough of an adrenaline rush from the Spartan Race, how about an excursion with Action Tours Big Bear?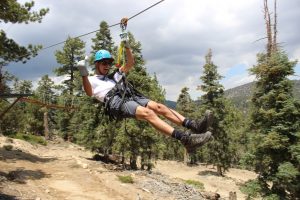 Destination Big Bear has partnered with Action Tours Big Bear to bring an exclusive offer to our renters. This special offer is only available through Destination Big Bear! Book with us and Action Tours will give you 15% off per person and the 8th person goes free on one of their popular excursions. You can soar above the forest on a thrilling zipline course or test your skills on a tree rope course. If you want to take it easy, you can glide around town and learn about Big Bear on a Segway tour.  This special offer is only available through Destination Big Bear!
As an added incentive, we have special fall rates happening right now. Please ask a booking agent about our current offers! 909-752-0234
Destination Big Bear welcomes Spartan Race competitors to the lake! May you race hard, complete every obstacle, and avoid extra burpees!