The Dreams & Reality of Moving to Big Bear
Two years ago in February, Superbowl Weekend to be exact, I abandoned city life for the allure of the mountains.  I'm originally from small town Iowa and after spending a few years in large cities I was ready for a change of pace and I was craving the seasons.  Don't get me wrong, sunny days and sandy beaches are great, but heavy traffic and seemingly endless summers were getting to me.  My boyfriend and I came up to a Big Bear Lake cabin rental a couple times as a respite from the chaos and fell in love with the place.  We imagined long hikes in the woods every weekend, taking our two chihuahuas down to the lake and becoming a local at one of the coffee shops.  The small town, friendly atmosphere was exactly what we were craving with the advantage of being only a couple hours from Los Angeles for those times we needed a city fix.
I was working from home at the time for a juice cleanse company based out of San Fransisco and my boyfriend was transitioning in his career.  Not wanting to delay our departure from the big city with the cost of living going up, we packed up our downtown studio loft apartment rental, two dogs, two cats, said goodbye to all our favorite restaurants, conveniences, weather and headed for the hills.  Our new home was a cute little two bedroom house with a large side yard in Sugarloaf.  We went from beautiful hardwood floors, modern appliances and lofted ceilings to blue carpet, dated tile counters and floral wallpaper – lots of floral wallpaper.  It was awesome. But, the romance of the move did not last long.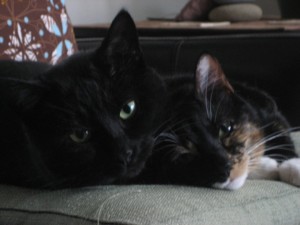 Our first lesson of mountain living was that wild animals, such as coyotes, are real.  Our cats were used to hanging out in the smoggy air of our protected balcony in the city.  They knew how to use a doggy door and enjoyed long days of exploring the new yard, climbing trees, sunning and getting back to their wild roots. We would frequently catch them stalking a blowing leaf and they eventually gave up the litter box and did their business outdoors.  After about a month our male cat never came home.  About a month later after just laying down for bed we heard a desperate meow, rushed out to the yard but never saw a thing, or our female cat again.  It was a heartbreaking experience.  They had never been happier than they were in their new natural environment which was our only consultation.  We would occasionally see the coyotes pass through the neighborhood, half starved and mangy, but we couldn't blame them.  They were just trying to survive.  We reinforced the fence to protect the dogs and never let them out alone.  These mountains were not going to claim more lives.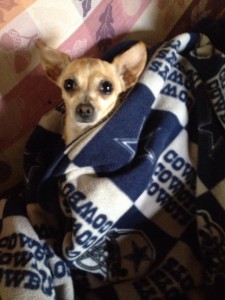 Another lesson that is soon learned when living in Big Bear is the cost of heating your house in winter.  Despite the lack of snowfall that year, the weather was still cold and the the house we were renting only had one wall heater, in the living room, that did not reach the bedrooms.  It was cold at night and electric blankets and space heaters became essential.  The cost of our gas and power bill skyrocketed.  We also had very few winter clothes since we had been living in LA.  So much for a reduced cost of living!  Luckily things settled down once the weather got warmer.
Sugarloaf is only steps from national forest and hiking is easy.  Just head up the hill and viola, nature. Just like we wanted.  But I was getting a case of cabin fever.  I needed more social interaction and was ready to find my place among the locals to make the town feel more like my home.  I sought out the local theater company, something I had grown up with and missed the collaboration of creativity.  I was welcomed with open arms, immediately put to work in the upcoming spring production of Wizard of Oz.  My life felt as if it was truly filled with magic and I couldn't believe my good fortune.  Plus, I hadn't even needed my own ruby slippers!
However, the magic did not last long.  I lost my job in June, mid production and my boyfriend was being called back to Los Angeles more and more for work.  Enter panic mode.  Back in Iowa and Seattle I was a nurse in home health and organ and tissue recovery.  Once I moved to California I landed a job at a breast health clinic, eventually finding my way back to organ and tissue recovery before transitioning into marketing for juice cleanses.  My set of skills was not exactly in high demand in this small resort town.
But good fortune was still on my side, at least for the most part.  I was hired on at Destination Big Bear.  I was now part of the town.  I had a house and job in the mountains.  I recognized people at the grocery store.  Big Bear had become my new home.
Where fortune did not last was with my relationship.  At least that is what I thought.  My boyfriend went back to LA to further his career and go back to the city life he loves.  Me?  I met a new guy, in Oz.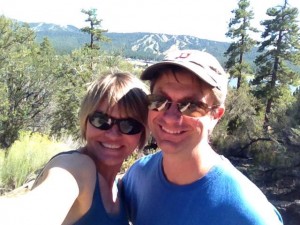 I look back on the last two years and can't believe how much my life has changed.  Just a little weekend trip to a cabin rental in Big Bear Lake started the snowball rolling.  Will Big Bear Lake be my home forever?  Only time will tell.  The dream of hiking and spending time at the lake fades with each passing month.  The reality of working and family obligations does not go away just because you move to the mountains.  Just like anywhere, it takes effort and planning to do the things you love.  So far I have climbed five of the seven peaks in the area, each hike reminding me why I moved here in the first place.  My job lets me enjoy the lake and I never get tired of photographing such a beautiful place.  The people who live here do so because they love it and it's painful at times to see visitors abuse the privilege of what nature provides with trash and over crowding.  But we understand.  It's what brought us here and it's what keeps us here as well.  I want to try mountain biking and kayaking and this is the perfect place to learn.  Maybe I'll take up skiing next year.  The possibilities are almost endless and I can't wait to see what the next two years will bring.