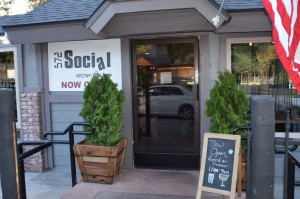 572 Social Kitchen and Lounge in Big Bear
The search is over for good food in Big Bear Lake.  Restauranteurs Gus and Nancy Gonzalez along with their partner Rick Rey have been working hard for the past 14 years to bring good service and inspiring cuisine to the mountain. Introducing 572 Social Kitchen and Lounge in Big Bear.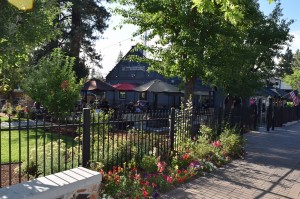 572 Social Restaurant and Lounge in Big Bear is the newest addition to the area, with a menu featuring simple, fresh options.  Bringing the island of Maui to Big Bear Lake, the menu features one of a kind dishes from Gus's brother who is an executive chef in Hawaii.  The couple recently traveled to Barcelona, Spain, where Nancy was impressed with the simplicity of the food and dining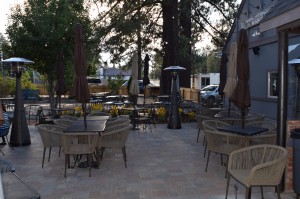 atmospheres and tried to bring that same feeling to Big Bear, California. They also recognize that most visitors to Big Bear Lake are coming in from Los Angeles and Las Vegas and saw the need to elevate the standard of the dining experience from the typical mom-and-pop restaurants.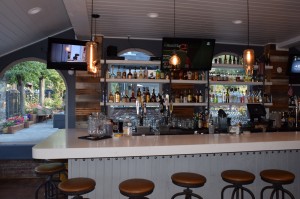 Gus stated that fellow developers like Dave Stone and himself aren't in competition.  He feels that if places aren't willing to change, they will lose business.  Working together to improve the overall visitors experience in the area is beneficial to all, and envisions Big Bear Lake Village eventually turning into a "Restaurant Row" destination.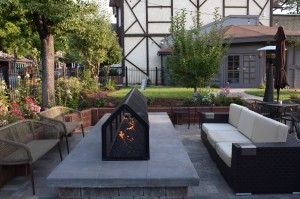 Gus says, "The corner where El Jacalito is used to be a dirt parking lot and an old bakery and no one came down Pine Knot. Now it is one of the most popular corners in the Village."
They pride themselves in offering made-from-scratch dishes, sauces and dressings.  Gus's new favorite menu item are the short ribs with a demi-glace.  The drink menu features moonshine and whiskey, and they also make their own fresh sangria. They keep the menu small in order to offer the best food and fresh seafood options will be available all year round in Big Bear.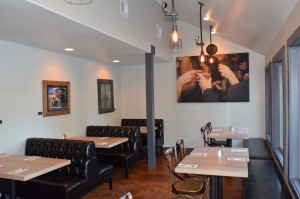 Gus and Nancy are concentrating on each of their three restaurants; 572 Social Kitchen and Lounge, El Jacalito Grill and Hacienda Grill and Sportsbar to make sure each place is in top form before starting any new projects.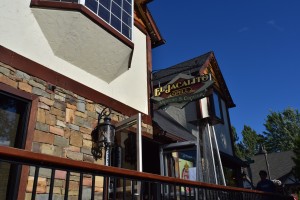 When visiting Big Bear Lake Village and you are in the mood for delicious Mexican food, have a seat at El Jacalito which features old family recipes from Nancy's family's original taco hut that used to be located by the bowling alley.  The menu features traditional Mexican fare and tasty tequila drinks.  El Jacalito is located at 535 Pine Knot Ave, Big Bear Lake, CA (909) 866-3537.
572 Social Kitchen and Lounge in Big Bear features patio dining, lunch and dinner options and a full bar.  Stop by 572 Pine Knot Ave,  Big Bear Lake, CA  (909) 878-0307.
Hacienda Grill specializes in traditional Mexican family recipes in a comfortable, friendly atmosphere. Hacienda Grill is located at 41787 Big Bear Blvd, Big Bear Lake CA  (909) 866-8667.
To book your Destination Big Bear Cabin Rental, call (909) 752-0234. Destination Big Bear has cabins conveniently located near Bear Mountain Golf Course, Snow Summit, Big Bear Mountain, Big Bear Village, and Big Bear Lake. We have cabins for every budget from cheap cabin rentals to luxury cabin rentals. Ask about pet friendly cabins and activities to do in Big Bear Lake.
written by Nanette Murray.
Nanette Murray moved to Big Bear Lake after vacationing from Los Angeles where she lived for 3 years.  Originally from the mid-west, she has lived in numerous cities including Dallas, TX, Minneapolis, MN and Seattle, WA.  In her spare time she enjoys hiking, yoga, baking and spending time with her family and adopted Chihuahua.