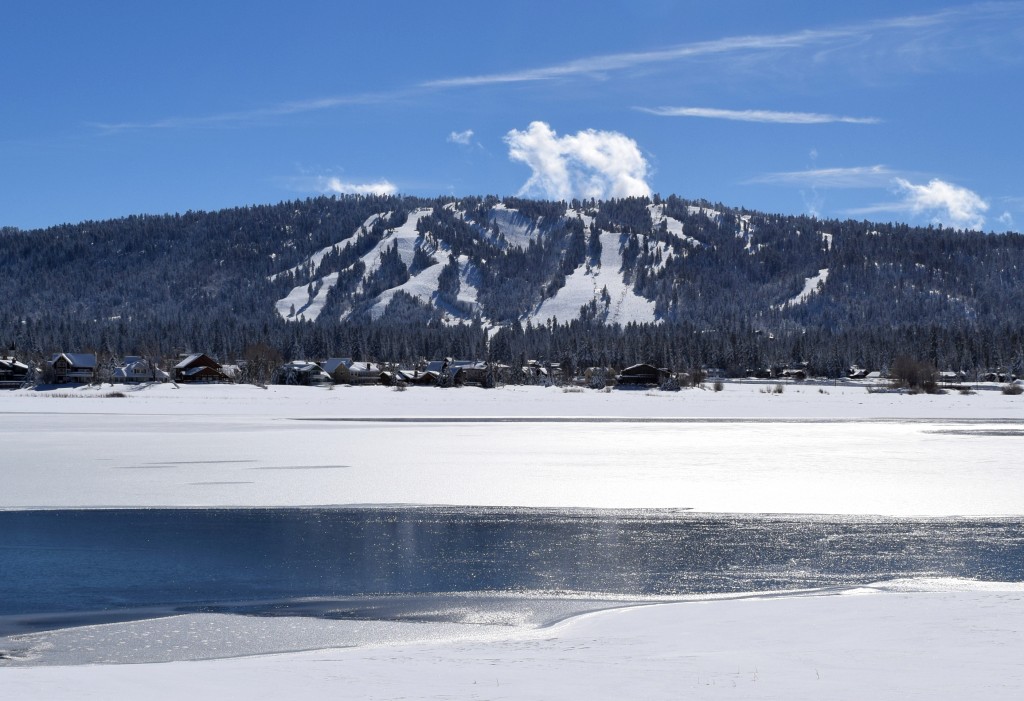 January In Big Bear Lake
It is officially winter with multiple snow storms dumping on the Big Bear Lake area and burying the mountain with several feet of snow in some areas.  Whether you are looking to head to the hills for skiing or snowboarding, just want to cozy up by the fire or are in need of a weekend getaway, January is a shaping up to be a great month!  Here are fun things to do in January in Big Bear Lake:
Snow Summit & Bear Mountain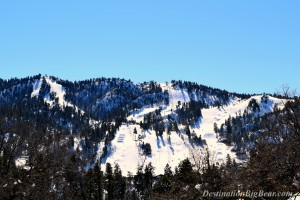 Snow Summit and Bear Mountain have filled the weekends of January in Big Bear Lake with fun events, races and new features.  Try out a new trick on the HCSC Airbag January 15th at Bear.  Goldsmith's Race #2 is January 17th or show off your snowboarding skills at Bear on the 23rd at the Volcom Peanut Butter and Rail Jam.  The month finishes off with the USASA Boarder Cross at Summit on the 31st.  Want to learn?  Lessons are available.  We recommend getting your rental gear before you go.  GetBoards will hook you up with 1 FREE ski or snowboard rental per cabin when you book with us!  Delivery available.  Get your lift passes at www.bigbearmountainresorts.com and your free rental at www.getboards.com
Big Bear Discovery Center
Now that the mountains are covered in deep snow, it's the perfect time to try out snowshoeing!  Each weekend the Big Bear Discovery Center offers guided snowshoe eco tours through the San Bernardino National Forest lead by a naturalist.  It's a fun way to get some exercise while learning about the local winter flora and fauna.  For reservations and more information visit www.mountainsfoundation.org or stop by the Discovery Center on the north shore of Big Bear Lake.
The CAVE
Want to see some live music the next time you stay in a Big Bear cabin rental?  Then you should check out The CAVE, Big Bear Lake's premier live music venue featuring state of the art sound, local craft beer and accessible ticket prices.  The month of January is jam packed with favorite artists including American sweetheart Vanessa Carlton, 80's icons Missing Persons, Bow Bow Wow, When In Rome and Doors Tribute "Wild Child."  Get your tickets at www.thecavebigbear.com.
Free Winter Fun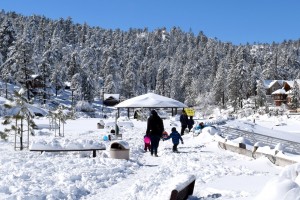 Channel your inner child by heading outdoors to build a snowman, have a snowball fight or go sledding in the National Forest!  Please keep safety in mind during all activities.   It is not only illegal, but it could also be deadly to venture out on to lake ice.  The lake is NOT fully frozen over.  Parking along the roads is not permitted when snow removal procedures are in place.  Do NOT park along the side of the road unless it is an emergency.  Use caution when walking avoid icy areas, do not run and use ice melt when necessary.  Sledding is only permitted on national forest land or pay-to-play areas.  Do NOT sled on private property, and please avoid trees and sledding into parking or traffic areas.  Please remember to pick up any broken sled pieces and trash so we can keep Big Bear Lake beautiful for everyone.
Haven't booked your vacation rental in Big Bear Lake yet?  Give us a call at (909) 752-0234 and speak with one of our local vacation experts.  We have cabin rentals close to Snow Summit, Bear Mountain, The Village and the San Bernardino National Forest.  Let us know if you need a pet-friendly cabin rental in Big Bear or want to stay in a luxury cabin.  We hope to see you soon!