Cowboy Express Steakhouse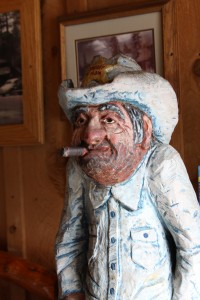 "Best darn grub on da hill!"
Big Bear is rich in history, with old mining cabins, logging trails and the good ol' wild west.  And with all the activities in Big Bear like hiking, kayaking, canoeing and boating, you are bound to work up an appetite.  When looking for a good restaurant in Big Bear, check out The Cowboy Express Steakhouse.
If you have not been to Cowboy Express Steakhouse, you are missing out. Start out with the Sample Platter for an appetizer.  It is loaded with onion rings, hot and mild chicken wings, potato skins, and these beef skewers that are just amazing.
Try the Cowboy Express dinner for two which includes a 12 oz rib eye that literally melts in your mouth; and a 8 oz bacon wrapped filet mignon that is prepared perfectly that includes salad, potato, baked beans, and veggies.  Every bite was consumed and nothing was left behind the food was so good.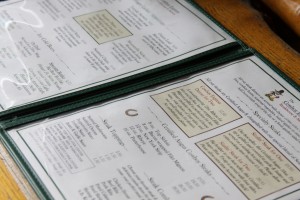 After devouring dinner the server might remind you that dessert is coming. Oh my is the homemade apple pie and scoop of ice cream a great way to finish off the meal. Needless to say you will leave this awesome establishment with barely enough room to breathe and all for a price that was so affordable it will keep you coming back.
The decor reminds you of the "wild, wild west"!  Explore Big Bear and its rich history by visiting the Cowboy Express Steakhouse.  It's easy to get to from your Big Bear cabin rental and is close to Big Bear Lake.  Cowboy Express Steakhouse is located at 40433 Lakeview Dr, Big Bear Lake, CA 92315 (909) 866-1486.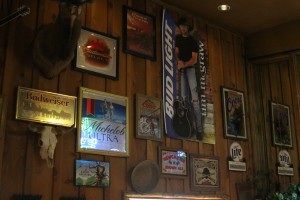 To book your Destination Big Bear Cabin Rental, call (909) 752-0234.  Destination Big Bear has cabins conveniently located near Bear Mountain Golf Course, Snow Summit, Big Bear Mountain, Big Bear Village, and Big Bear Lake.  We have cabins for every budget from cheap cabin rentals to luxury cabin rentals. Ask about pet friendly cabins and activities to do in Big Bear Lake.