Big Bear Winters
Big Bear winters are the most traveled times for the mountain, but traveling can be stressful, especially in current snowy weather conditions. We're here to help with some small tips and tricks you might not think of in the midst of everything, to try and help make your travels a little more bear-able.
1. Monitoring Road Conditions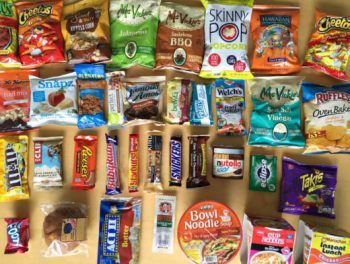 The number one most important part of winter traveling is monitoring the road conditions for closures and chain restrictions. The most reliable source for monitoring road conditions is through the CalTrans QuickMap. This will show you all road conditions and restrictions, with the option to apply different filters to the map to see different reports. It is California law to carry chains with you in your vehicle, even when not currently required to have on the vehicle so come prepared with them! Make sure to learn your road condition terms. KNOW BEFORE YOU GO:
R-2 means that all non 4-wheel drive vehicles are required to have chains on, and all 4-wheel drive vehicles require snow tires. R-3 means that ALL vehicles require chains on, with no exceptions, even for 4-wheel drive vehicles.
2. Traveling With The Necessities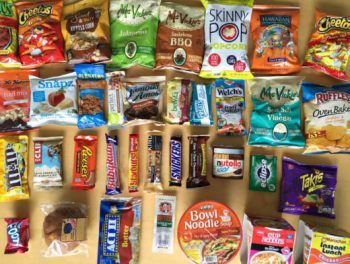 A lot of Big Bear guests travel a few hours to get here, and snowy weather conditions can extend that travel time even more. Don't start your trip without the necessities: snacks, drinks, and some blankets and pillows to stay comfortable (for the passengers of course). If traveling with kids, consider bringing along something they can play with or watch during the trip to keep them occupied. No one likes being stuck in the car for extended periods of time, but no one hates it more than the little ones! And most importantly, be sure to have your phone chargers!
3. Patience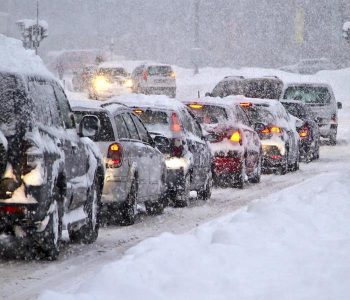 Be prepared to see nothing but bumpers and brake lights for a little while. BUT THAT'S OKAY! Drive SLOW, drive CAUTIOUS, take that extra time to make sure you and everyone around you make it to their final destination! If you feel like going slower and want to let the travelers behind you go around, all routes have several turnout options where you can pull to the side and let others go by. Patience when traveling up the mountain (or down) will be your best friend. When planning your travel times, just account for possible delays due to extra traffic, snowy conditions on the mountain always bring extra visitors!
4. Get Here & Have Fun!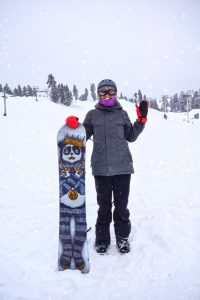 You made it! Now it's time to unload and have fun on the mountain! One of Big Bear's biggest attractions are the slopes! Bear Mountain and Snow Summit Ski Resorts offer endless fun in the snow with snowboarding and skiing for everyone! First time? No problem, they offer lessons for all ages! With trails for beginners to trails for the experts, everyone in your family will be able to enjoy their time at the resorts! As guests of Destination Big Bear, you receive a voucher for 1 free Ski or Snowboard rental from Getboards with an extended 15% off for the rest of the group as well! Purchasing your lift tickets in advance can also get you 20% off!