Destination Big Bear Reviews
Homeowners trust us to manage their homes and maximize bookings.  Guests trust us because we have the best selection of cabins in Big Bear Lake. Check out some of the Destination Big Bear reviews. 
Proven.  Trusted.  Results.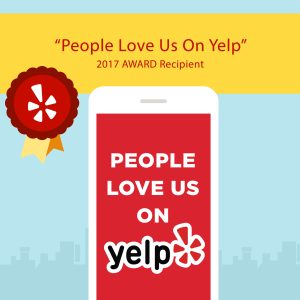 Destination Big Bear has managed a cabin we have in the Moonridge area of Big Bear Lake for about 2 years now and we couldn't be happier. Their staff has gone out of their way to keep our cabin well cared for and rented as often as possible when we don't have a chance to use it ourselves.
Their staff is very good at solving problems that come up from time to time from finding a plumber to getting a new back yard BBQ for us. If they can't take care of it themselves, they know of a "reliable" (any one who has any experience with contractors in the Big Bear area will know how valuable the word "reliable" is) contractor who will take care of the issue in a reasonable amount of time for a reasonable price.

I would and have recommended them to anyone who's in need of a management company in the Big Bear area. –  Paul R.
As the homeowner of Eden at The Lake vacation rental home in Big Bear Lake, CA I have been very pleased with the service that I have received from Destination Big Bear (DBB) as my rental/management company.  DBB is the third company I have used.  They are far and away the best.  Their use of technology is fantastic.  They are always responsive.  I highly recommend Destination Big Bear. –  Rudy E.
As an owner of a house in Big Bear that rents through Destination Big Bear, we have had a good experience with rentals and DBB listening and acting on our concerns. Today we came up and had some fixes that needed attention. I called and they sent Robert out right away. He did a great job and offered his help in a few areas. He was attentive and thorough. We are thankful he came so quick and made solid fixes. Thanks!! –  Katy L.
My husband and I are homeowners with Destination Big Bear, and we have been renting our cabin through them for the last six years.   Before trusting our home with a rental company, I interviewed four other companies extensively,  but was thoroughly impressed with Destination Big Bear.  The owners passion for their business really shows and they pass that passion onto their employees. I cannot say enough about the customer service that we receive from them, as well as the way they treat the tenants that rent our home.   We are kept informed of issues that develop within our house, and they are taken care of quickly, so that tenants are kept happy, as well as keeping the cabin maintained.   They care for our cabin as if it were their own. They welcome open communication and feedback, and encourage homeowners to work along with them if the owner desires.  I have been able to develop working relationships with many of the booking agents, operations department, managers and even the owners.   It's not often that you were able to actually talk to the owners of the company!  By being with them for six years,  we have been able to see this company grow and expand, all the while still keeping the service very personal and a cut above the rest. If you are thinking about renting your home through Destination Big Bear, do not look anywhere else!  If you are a tenant wanting to rent a house with Destination Big Bear you will not be disappointed!   I cannot recommend them enough!!!- Melissa K.
I'm sure, most of the time when you hear from owners it's because they are unhappy about something.  I wanted to drop you a note to let you know how much we appreciate you, Alysha and your employees.  As you are probably aware, on Friday the renters showed up and the heater and hot water heater were not working.  They were able to get the heater going, but not the hot water heater.  Apparently it needed a part that would take a few business days to get, and the renters would need to be relocated.  When I got off the phone on Friday evening, I was super disappointed.  Not because of anything Destination Big Bear had done, but just with the situation.  We just spent about 20k painting and putting in new flooring, and now we would be losing multiple rents during the time when we get the most rents.

I called today, Sunday, and found out that the hot water heater was fixed and that the renters were still in the cabin.  Apparently someone with Destination Big Bear found the part down the hill and sent someone to get it.  The plumber put it in sometime Saturday.

Thank you for your service!  We really appreciate all that you and your employees do for us.  Merry Christmas/Happy Holidays.  The Porter's and Litwin's.