Big Bear Tree Lighting
If you're looking for a place to spend the upcoming holidays, head over to The Village. This year's Tree Lighting Ceremony will be happening on Nov. 20 at 5 PM. 5-6:15 will be performances and Tree Lighting. 6:15-8PM Santa Comes to Town. The Big Bear Tree Lighting is a holiday tradition that takes place every year in the Village at Big Bear Lake. There are going too many special appearances from Santa Claus himself as well as Mrs. Clause! Performed by local musicians such an Nikki Sparks & Mountain Marvelettes attendees can enjoy carolers during their visit but these aren't all because throughout this welcoming winter wonderland seven expertly carved bears ad other woodland creatures await making it a perfect family photo.
Located:
Santa's Grand Entrance & Christmas Tree Lighting
November 25, 2022 , 5-8 p.m.
Village Drive & Pine Knot Ave.
Big Bear Lake, CA
Find a Cabin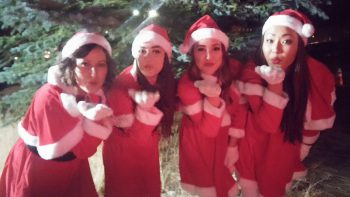 Big Bear's Mountain Marvelettes: Tori Waner, Kylar Carmody, Jessica Brasher & Jodi Cline will be featured performers at the Christmas Tree Lighting in the Big Bear Lake Village on Friday, November 25 at 5:00 pm. They are dynamic performers and were a HUGE audience favorite at Scary Tales in October. There are very few chances to catch these phenomenal performers in Big Bear! Join us in ringing in some Holiday cheer with the AMAZING Mountain Marvelettes!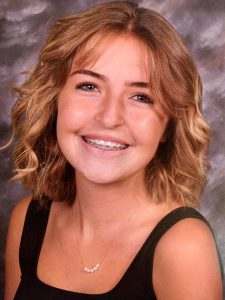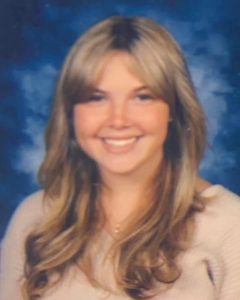 Sarah Moran (BBHS senior) and Madison Wochner (BBHS freshman) are official finalists in the 2023 Honors Performance Series at Carnegie Hall. They will be attending the program in New York City from February 1-5, 2023. Sarah and Madison were selected from around 18,000 nominees world-wide to sing in a 150-member Treble Choir. The program includes two intense 8-hour rehearsal days with world-renowned conductors, a Broadway show, tours of Times Square & the top of the Rockfeller building, a celebration NYC Harbor cruise, and culminates with a performance on the stage of the world famous Carnegie Hall. Sarah and Madison are now among 37 Honors Performance Series finalists that have been chosen from the Big Bear Valley & the Voice Studio of Diane Sloan Kubeja.
The Voice Studio will host a Christmas Caroling Show fundraiser to help raise money for the Carnegie Hall program tuition for these 2 finalists! If you need entertainment at your holiday party, dinner, or event, please contact Diane at 909-800-6523 to book a delightfully, spirited 20-minute show with 3-4 performers for $50 + tips or an equally, lively & vivacious 30-minute show with 5-6 performers for $75 + tips! Your consideration is greatly appreciated!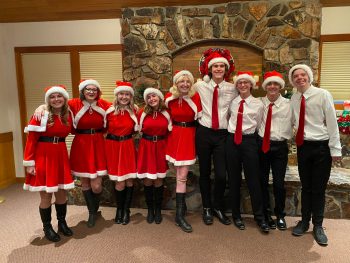 The 2022 Winter Voice Recital: Disney, Broadway, & Holiday Spectacular will be held on Sunday, December 11, 2022 at 2 PM at the Elks Lodge, 40611 Village Drive in Big Bear Lake, CA. This show will feature award-winning students of all ages from The Voice Studio of Diane Sloan Kubeja performing Disney, Broadway & Holidays favorites. Join us for an afternoon of family-friendly fun for ONLY $5/person! This is a wonderful opportunity to preview our Christmas Caroling show for your Holiday entertainment needs!
The Village
When you are in the Village at Big Bear Lake checking out The Big Bear Tree Lighting you can have a meal at the Big Bear Lake Brewing Company or a glass of wine at Barrel 33. Whether you're looking to grab a quick bite or plan an evening out on the town, The Village at Big Bear Lake has something for everyone. From cozy cafes serving up locally brewed beer and wine with unique dishes perfect for matching, from barrel-aged bakers shop nearby sweet makers who have all your cravings covered post-meal! The Village at Big Bear Lake has the best tree lighting in all of Southern California and we'd be happy to help you plan your trip. Come spend time with us for this spectacular event, where Santa Claus himself is making a special appearance!
We have many options available so whether it's a Rustic Cabin or Luxury Cabin that you're looking for, we can accommodate any budget. You won't regret visiting our village because there are plenty of things to do here during the holidays such as caroling through seven expertly carved bears and other winter wonderland attractions.