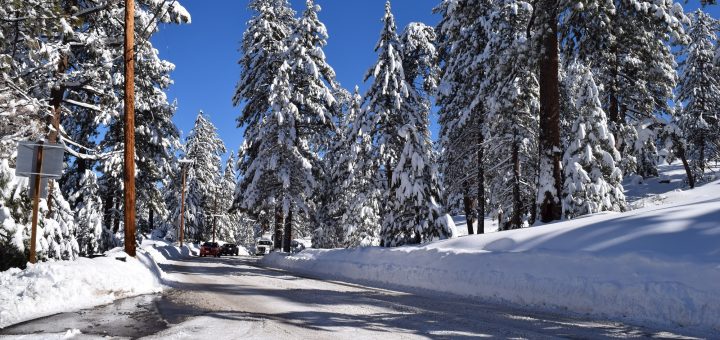 Big Bear Road Conditions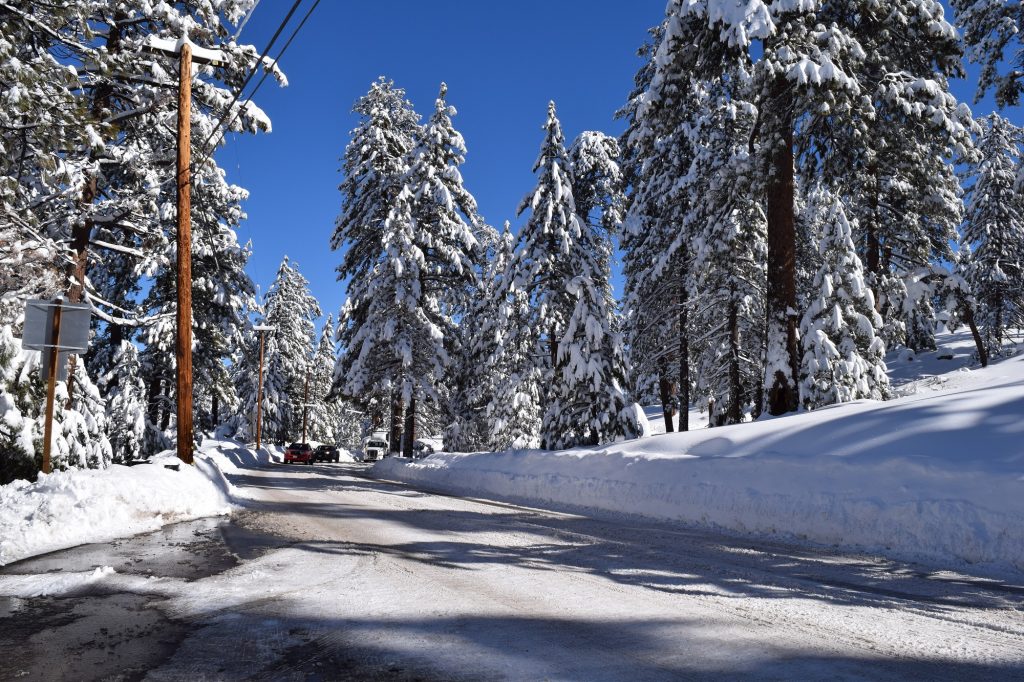 The drive up the mountain to Big Bear Lake is beautiful with fantastic vistas, trees and multiple photo opportunities along the way.  Big Bear is a mountain community and getting here takes a little consideration regarding route, time of year and time of day. Turnouts are available for slower drivers with a few passing lane opportunities. Chains are frequently required for winter months when snow is present.  Fog and fallen rock can create driving hazards, and it is best to make the trip during the day for the best visibility. We want all visitors to enjoy their stay in Big Bear. Please select your route carefully and have a safe trip!
Know before you go!  Check Big Bear road conditions before you head out. Visit the following sites for up-to-date Big Bear road conditions and weather forecasts.
Highway 330/18 through Running Springs –

CLOSED



Easiest route from most Southern California locations.
Check Highway 330/18 through Running Springs road conditions
Highway 18 through Apple Valley/Lucerne Valley
Less mountain driving and least amount of traffic.
Check Highway 18 through Apple Valley/Lucerne Valley road conditions
Highway 38 through Redlands
It is a bit longer, but is the most scenic.
Check Highway 38 through Redlands road conditions
Caltrans Chain Control Requirement Levels:
W:    No Restrictions – Watch for snow on pavement.
R-1:    Chains are required on all commercial vehicles (trucks or buses). All other vehicles (cars, pick-ups, vans, etc.) must have either snow tread tires or chains on the drive axle.
R-2:    Chains are required on all vehicles except four-wheel drives with snow tread tires. Four-wheel drive vehicles must carry chains in the vehicle.
R-3:    Chains required – ALL VEHICLES – no exceptions.
Snow chains can be purchased at retail department stores, sporting goods, and auto parts stores. Mountain weather can change dramatically on very short notice.
IT'S THE LAW: Carry tire chains at all times during winter travel in the mountains!

SNOW PLAY ON OR NEAR ROADWAYS IS VERY DANGEROUS – DON'T DO IT! – DON'T RISK IT!
FOUR ROUTES TO BIG BEAR
Before you enter Big Bear Lake into your GPS be sure to select the route that best suits you. Sometimes GPS directions can take you on a route that's not necessarily the most convenient.
The most familiar route for motorists traveling from Los Angeles, Orange County San Diego and Inland Empire is Interstate 210 to Hwy. 330 (through Highland). However, other routes to consider are Hwy. 38 (through Redlands) a pleasant, scenic drive that offers fewer curves, or Hwy. 18 (through Crestline), which is a great choice and only five miles difference from Hwy. 330. Of course, if you are traveling from the desert communities or Las Vegas take Hwy. 18 (through Lucerne Valley), which offers the least amount of mountain driving, and is the best route in snowy weather because it receives lesser snowfall.
Mountain Transit
The Mountain Transit provides dial-a-ride and fixed route service through Big Bear Valley. Including from San Bernardino to Big Bear Lake and Victorville to Big Bear Lake. During the fall, the trolley has complimentary Oktoberfest rides on the Big Bear Weekend Trolley. Mountain Transit buses are wheelchair accessible and all buses are equipped with bike racks.