Destination Big Bear Cabin Giveaway
Enter our next giveaway for a chance to win a 2 night's stay at one of our beautiful homes! We have teamed up with some of the top influencer affiliate marketers in the industry, including Tori Spelling, Morgan Willett, and Ducky the Yorkie, to bring you this amazing opportunity. So what are you waiting for? Enter today for your chance to win!
Enter Our Current Giveaways NOW!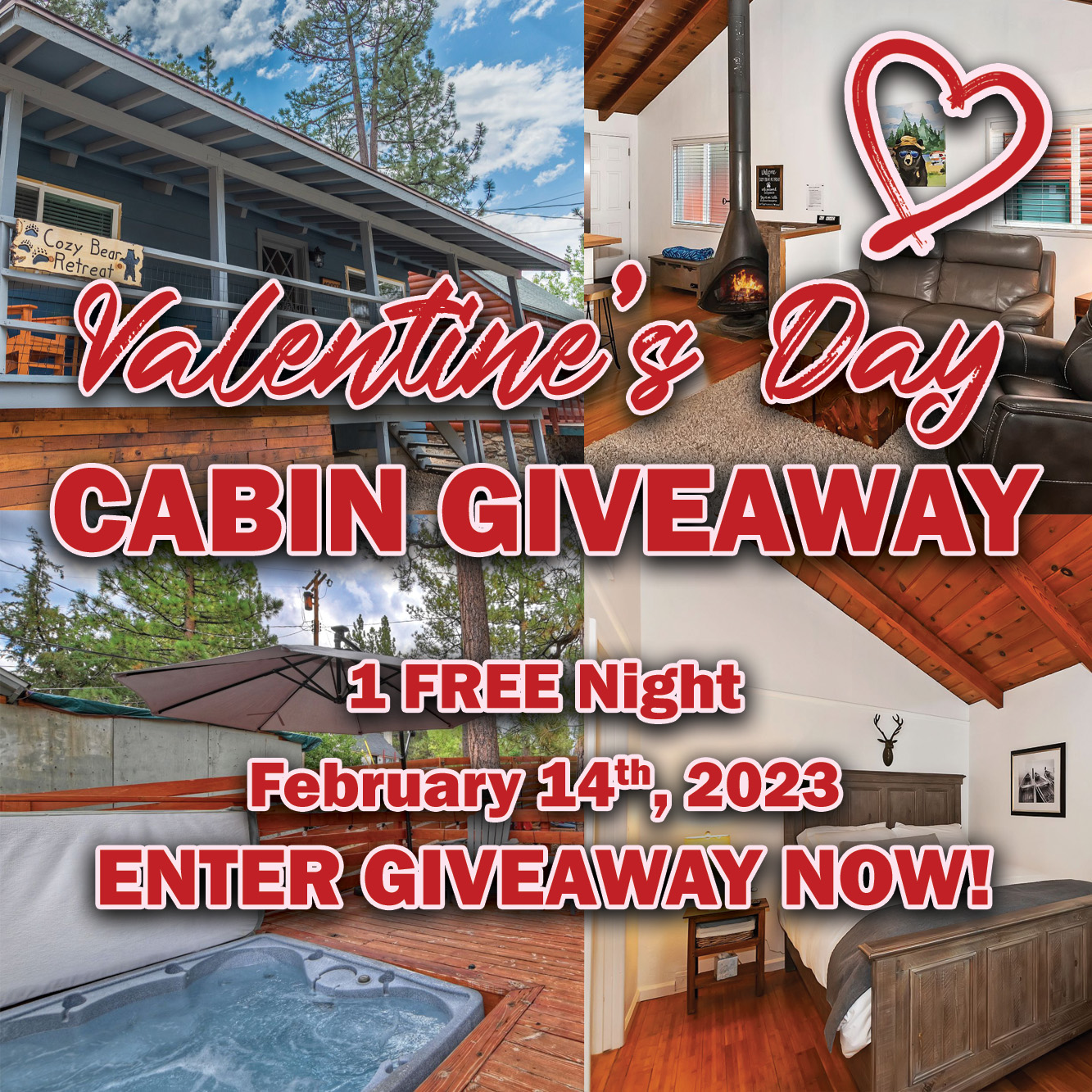 Valentine's Day Cabin Giveaway HOW TO ENTER TO WIN our Valentine's Day Cabin Giveaway Destination Big Bear has partnered with […]
Is Big Bear open for visitors?
Renting a Big Bear Cabin might be the answer for many of us and our families. The social contact with larger groups is almost completely eliminated. It is just you and your family and friends (WE GET IT). There are not common areas you find in Airline travel or hotels stays. Enjoying the outdoors and all that it offers can be the perfect answer for these times.  We are accepting bookings for May 15th and on  Find out our current status