Repeat Guests, We KNOW You Don't Want A Free Lift Ticket! (please don't click this link)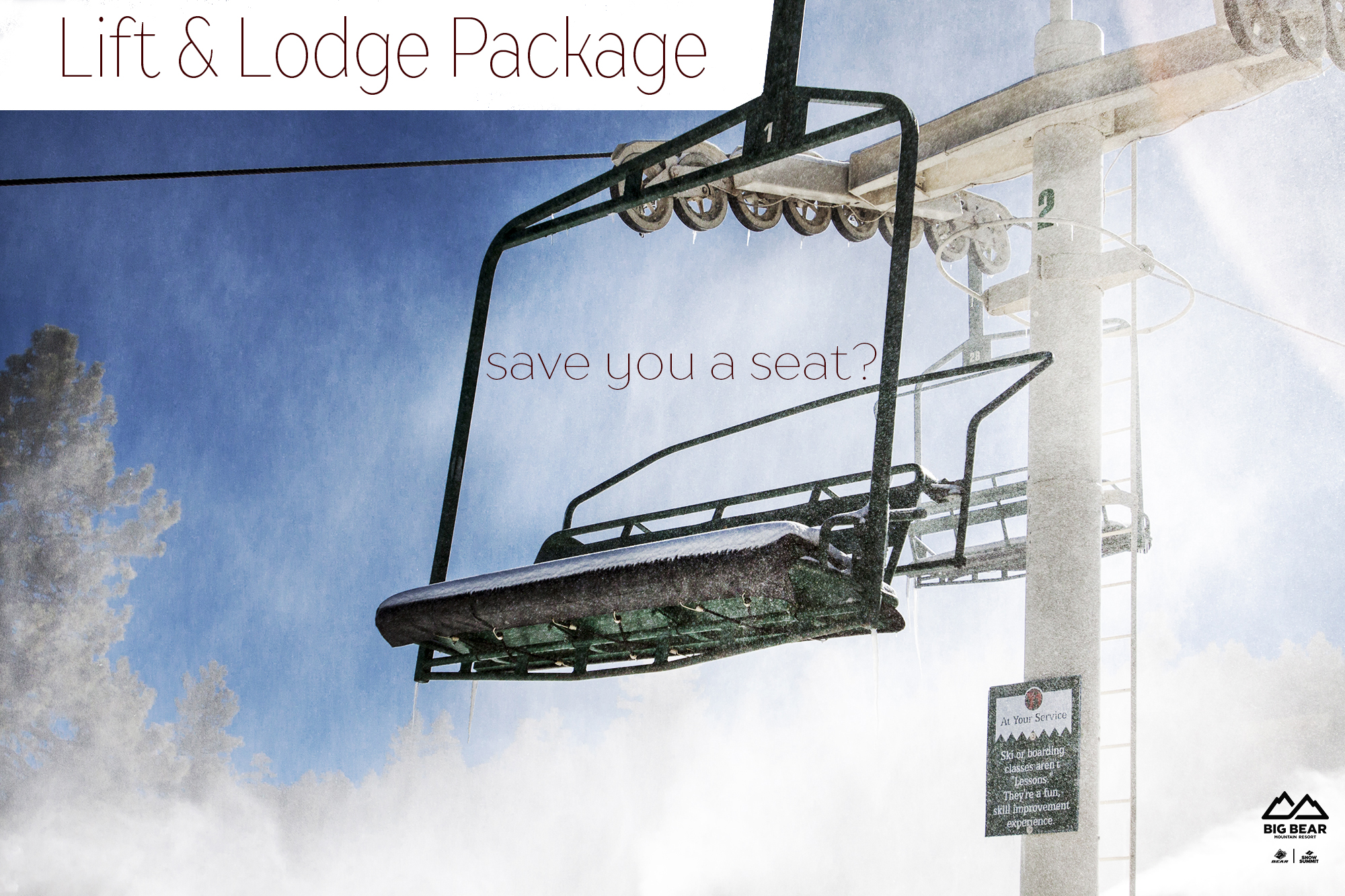 Repeat guests who mention "Lift & Lodge" will receive one (1) or two (2) full-day lift tickets valid at
Snow Summit and Bear Mountain.
With Winter fast approaching, get on up here and take advantage of our Lift and Lodge package. As a way of showing appreciation for our loyal customers, all repeat guests will receive free lift tickets* courtesy of Big Bear Mountain Resort. Lift tickets can be used at Bear Mountain and Snow Summit on the same day with complimentary inter-mountain shuttle service provided by Big Bear Mountain Resort.
Visit our website  or call 909.752.0234 reserve your cabin today and make sure to check out Big Bear Mountain Resort's website, to plan your day on the slopes.
*Lift and Lodge offer is subject to availability and cannot be combined with other Destination Big Bear offers, transferred, or exchanged for cash or a cabin discount (Lift & Lodge ticket disqualifies renter from 10% repeat discount). Offer is valid on reservations made between 

December 29th, 2017 and February 28th, 2018

. Reservations under $1500 will receive one (1) full-day lift ticket. Reservations over $1500 will receive two (2) full-day lift tickets.  While supplies last.  Destination Big Bear is not affiliated with Big Bear Mountain Resort. All photographs are courtesy of Big Bear Mountain Resort.