Riki Hendrix Experience @ the Cave
June 30, 2017 @ 6:30 pm

-

11:30 pm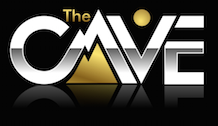 Born and raised in San Bernadino, California, Riki grew up in a home that was filled with sounds, classical music and jamming jazzy musicians. When he was 12, his father gave him his first guitar, but when a friend introduced him to "Machine Gun", a song written by cousin Jimi Hendrix, Riki realized his music had become a soul matter.
He practiced diligently, and became at one with his guitar. He formed his own band and played in clubs, casinos, hotels and performed live concerts throughout the United States. He has toured Asia, Europe and Canada and his powerful live performances have always received great reviews.
Riki also joined forces with Buddy Miles(drummer) and Billy Cox(bass), two original members of Jimi Hendrix's Band of Gypsies. They toured the country performing tribute shows to the late Jimi. Riki feels that their performance at the Woodstock Festival in Bethal, New York, was one of the highlights of his career.
The Cave is a new, intimate music venue with state of the art sound and lighting that promises to bring you up close and personal with its performers. Doors open at 6:30 pm Concert starts at 7:30 pm. Call or visit website for ticket information.