"The Mother Hips" @ the Cave
January 27, 2017 @ 6:30 pm

-

11:00 pm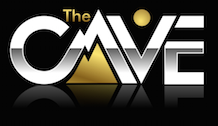 The Mother Hips, the center of which is the duo of Tim Bluhm (vocals/guitar ) and Greg Loiacono (guitar/vocals), have spent over two decades writing, recording and performing songs, and die – hard fans who still talk about their "first Hips show," have hung on every word and have enabled The Mother Hips to become a bonafide cottage industry.
The band was even able to lay claim to a rock subgenre, "California Soul " (aptly arrived upon) so solidified that brands like Sierra Nevada Brewery crafted a beer "Hips Helles" based on the bands' sound, not to mention, spearhead a longstanding music and arts festival, The Hipnic.
But most of all, what comes through loud and clear is that The Hips have already left us with an incredible legacy of music, from their stunning 1993 debut Back To The Grotto to 2013's Behind Beyond (their eighth studio album). The Mother Hips have garnered critical acclaim from the likes of The New Yorker, Mojo, Relix, Rolling Stone and Pitchfork, among many other outlets, over the years.
The Cave is a new, intimate music venue in Big Bear that promises to bring you up close and personal with its performers. Doors open at 7:00 pm and Concert starts at 8:00 pm.